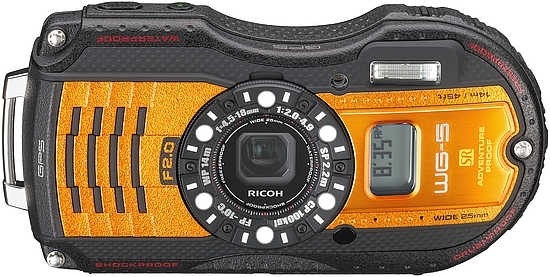 Conclusion
The Ricoh WG-5 GPS is an ideal camera for those who like to go on lots of adventure holidays, or simply for those who with families who like to visit the beach, the swimming pool, and other places that standard cameras (and phones) can't handle.
Unlike its smaller, cheaper, sibling, the Ricoh WG-5 GPS has some more advanced features that should satisfy those who are looking for something a little more advanced - for instance, the ability to set shutter speed in a dedicated shutter priority mode. It would have been nice though if another semi-automatic mode, aperture priority, was included to give you access to the maximum wide aperture of f/2.0 which the camera's lens offers.
Although images are great in bright light, as light levels drop, image quality is less impressive - so it's not quite good enough to be used as an all round camera for every type of scenario.
It seems a bit strange that the younger sibling of this camera has inbuilt Wi-Fi, but the WG-5, the more expensive version, does not. That is a bit of a shame, as it means you can't remotely control the camera from a secondary device, such as a smartphone or tablet. It also means that you can't share images between the devices for quick sharing online, which for photos taken in adventure type locations, is often desirable.
It would also be nice if there were a few more creative options. Although it's true that you can add filters post-capture, it would be good if some of these were available pre-capture, as well as the ability to capture panoramas and the like. On the plus side, there's a great range of scene modes.
Although it's not the cheapest rugged compact currently on the market, the Ricoh WG-5 GPS does represent reasonably good value for money, coming in just slightly cheaper than the Olympus TG-3, with which it shares quite a few specifications.
Ratings (out of 5)
Design
4
Features
3.5
Ease-of-use
4
Image quality
3.5
Value for money
4