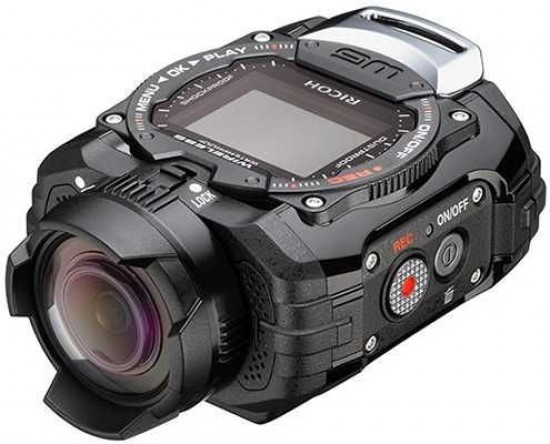 Conclusion
Although GoPro pretty much seems to have the monopoly on these kind of cameras, that's not to say that there aren't other viable alternatives on the market, and the Ricoh WG-M1 is one of those.
It's reasonably priced and for that you get a decent range of specifications, while it's useful to be able to see what you're filming on the screen rather than the guesswork which is associated with some action cameras which are currently on the market.
The Ricoh WG-M1 is very easy to use and get to grips with as there's only a few controls, and the fact that the buttons are both large and textured makes it easy to use underwater, or with gloves, or when your view of the camera is diminished.
On the downside, the menu system is a little more difficult to navigate, but it's something you do get used to after a while.
It also feels sturdy and well put together, so you can have confidence when you're using it in a variety of different action situations.
Although this is not really a camera that is recommended as your only stills camera, it can take reasonable shots with some noticeable drawbacks, which are good enough for grab shots or when you can't use your standard camera (such when you're in water for example). The video the Ricoh WG-M1 produces, arguably more important for a camera like this, is of high quality though, so you should be pleased with that.
The inbuilt Wi-Fi is useful for a couple of reasons - it's pretty handy to be able to control the camera remotely, and if you catch something that's pretty unusual, being able to share it with your social networking without having to wait until you get home is ever more increasing these days.
On the downside though, the mount which comes with the Ricoh WG-M1 is flat, which makes it difficult to attach to certain things, such as curved helmets - which seems like a bit of an oversight to what is otherwise a great offering for action enthusiasts.
Ratings (out of 5)
Design
3
Features
4
Ease-of-use
4
Image quality
3.5
Value for money
4