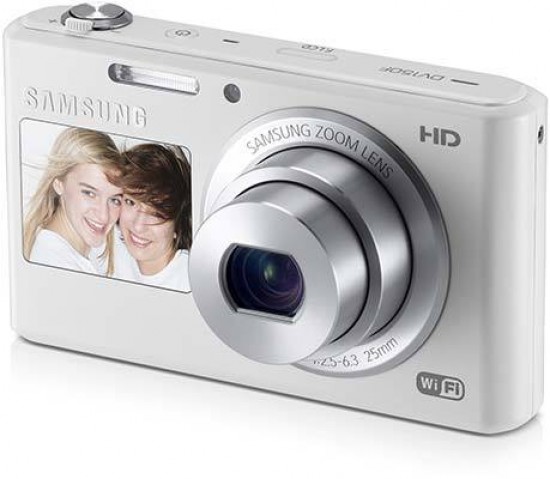 Conclusion
The only reason to really choose this unassuming point and shoot compact over the very similarly specified ST150F also from Samsung is naturally the 'two screens for the price of one' deal offered by the £99 DV150F. As the cameras share an identical street price, the latter might be indeed the better bet - if you take a lot of self-portraits or shots of children that is - whilst the twin screen 'Dual View' approach further differentiates it from the smartphone too.
Also in its favour, along with the inexpensive asking price, is the fact that the Samsung DV150F has a slightly brighter/faster maximum lens aperture of f/2.5 as opposed to the f/3.5 most standard zooms offer. The knock on is, however, burnt out highlight detail in very strong sunshine. Most unusually, we were testing the camera during a three-week heatwave in the UK, so our sample images act as testimony to this fact. Staying with the positives however, there are a plethora of shooting options, smartphone-like digital filters, frames, beauty touch-ups and special effects to stop anyone getting truly bored.
At £99 then, if rather unexciting compared to the latest batch of compact system cameras, premium compacts, DSLRs and SLT's, the front and back screen amsung DV150F is really a camera you can't go far wrong with.
Ratings (out of 5)
Design
3.5
Features
4
Ease-of-use
4
Image quality
3.5
Value for money
4