Samsung DV300F Review
May 22, 2012
|
Mark Goldstein
|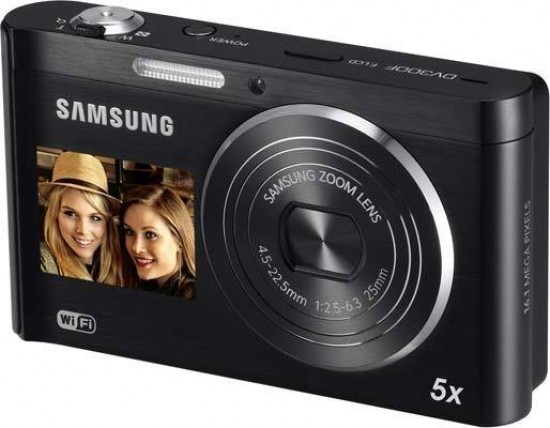 Conclusion
The Samsung DV300F is an appealing compact camera that majors on social sharing and wireless connectivity, without forgetting to take a good picture too. The wealth of different shooting modes can be overwhelming, we missed having built-in HDMI connectivity and a one-touch movie record button, the flash seemingly takes forever to recharge and the front LCD screen is rather dark and grainy, but overall the DV300F makes a good carry-everywhere camera for recording and instantly sharing your life.

JPEGs are a little soft straight out of the DV300F and noise starts to rear its ugly head at ISO 400, but colours are flatteringly warm when conditions are ideal and the overall performance is no worse than that of most mid-range compacts. It's disappointing to only see 720p video featured rather than full 1080p, but at least it will be quicker to upload to your social network of choice. The front LCD makes it relatively straight-forward to take a good self-portrait, while the fast lens (at least at the 25mm focal length) and optical image stabilisation system help out in the poor lighting conditions that the DV300F will often encounter.

In summary the Samsung DV300F offers advanced wi-fi connectivity, a vast array of "fun" shooting modes and decent photos at a price that undercuts most of the direct competition. If you've hit the limitations of your current smartphone and want a pocket camera that's more capable without losing too much in the way of connectivity, then the new DV300F certainly fits the bill.
Ratings (out of 5)
Design
3.5
Features
4.5
Ease-of-use
3.5
Image quality
4
Value for money
4