Samsung Galaxy K Zoom Review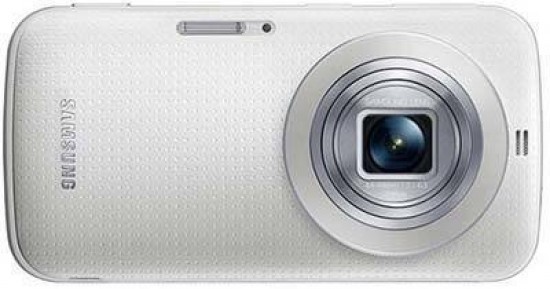 Conclusion
The Galaxy K Zoom is Samsung's latest attempt at fusing together a smartphone and a 10x compact camera, and it's a definite improvement on last year's very similar Galaxy S4 Zoom. The Samsung Galaxy K Zoom still isn't the best smartphone or the best camera, so you'll really want to have both devices in one to justify the rather steep asking price.
By compact camera standards, the Samsung Galaxy K Zoom's image quality isn't particularly noteworthy, suffering from obvious noise at relatively slow ISO speeds and chromatic aberrations. It is perfectly fine for cropping and resizing for posting on Facebook or Instagram, or for making regular-sized prints, and is a marked improvement on the majority of smartphones with their much smaller sensors. You also obviously get the benefit of that versatile 10x zoom lens, something that no other smartphone can offer, although it does make the Samsung Galaxy K Zoom relatively heavy and bulky.
While we like the slimmer design of the Galaxy K Zoom, as photographers we did miss the Galaxy S4 Zoom's handgrip and especially it's tripod socket - removing them makes the Galaxy K Zoom more smartphone-like, but at the expense of its photography credentials. Ultimately the Samsung Galaxy K Zoom still comes across as a mid-range device in both the imaging department and as a smartphone - only you can decide if the merging of both into one is a logical step - we're still not quite convinced...
Ratings (out of 5)
Design
3.5
Features
4
Ease-of-use
4
Image quality
3.5
Value for money
3.5