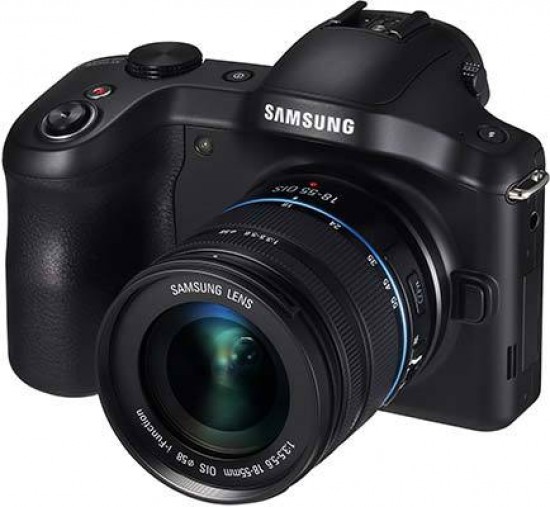 Conclusion
To borrow a footballing analogy, the new Samsung Galaxy NX is very much a game of two halves. In the first it delights with excellent image quality and the compelling ability to edit and share your images via the Android OS, but in the second it fades away as the convoluted interface, slow processing times and sky-high price detract from the overall performance. The Samsung Galaxy NX is a brave but ultimately flawed first-generation product, too expensive to entice more casual users to invest in the better image quality that it delivers, and not professional enough to tempt keen enthusiasts away from rival interchangeable-lens systems.
In attempting to bring together the best features of the Samsung Galaxy and NX300 cameras, with a little sprinkling of the older NX20's DSLR-like design, Samsung have ended up with a product that ultimately won't satisfy any of its target user groups. That's not to say that we don't like the Galaxy NX - it delivers excellent image quality, fast and reliable auto-focusing, a rich feature-set, and a much better sharing experience than other comparable cameras - it's just that we can't see exactly who will stump up the eye-watering £1299 / $1699 asking price, especially as that doens't even include any data costs to take advantage of the 3G/4G connectivity.
Ultimately we think that the Galaxy Camera serves the consumer better, and the NX300 the keen prosumer - and that's not even looking outside the Samsung family. Despite its huge potential, we can't justify recommending the Samsung Galaxy NX until its price, performance and user interface issues have been addressed.
Ratings (out of 5)
Design
3
Features
4.5
Ease-of-use
3
Image quality
4.5
Value for money
2.5