Samsung Galaxy S20 Ultra Review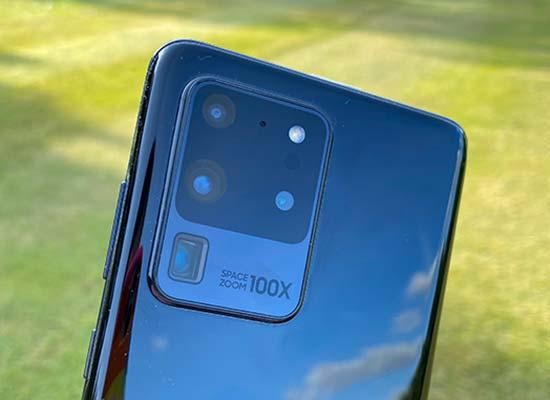 Conclusion
Just like other Samsung devices, the Galaxy S20 Ultra is very impressive, but you pay a premium price for it.
Overall, image quality is fantastic and certainly stands up there as some of the best available from a smartphone currently on the market. The zoom capability is very impressive - and although the 'space zoom' doesn't quite deliver when it comes to crystal clear imagery, it's still a neat trick that might be useful for social media sharing and the like. The 10x 'hybrid optic' zoom genuinely is very good, which should come in handy for most ordinary situations.
Using the Samsung Galaxy S20 Ultra phone has its benefits and drawbacks. While the 6.9-inch AMOLED screen is stunning to look at - and it beautifully displays your photos and videos - it makes using the phone with one hand awkward. Whether that's something that will bother you is likely down to individual taste.
The native camera app is very well featured, and certainly offers more flexibility than the iPhone 11 series will give you. The Pro mode is great for those who are a little more advanced, but it's a shame not to be able to use the different focal lengths with it.
That said, the standard 'Photo' mode tends to do such a good job, that you might find that you rarely feel the need to delve into the Pro mode anyway.
Big, bold marketing claims about the 108 megapixel sensor, 8K video recording and 100x 'space zoom' may draw you in to look at the Samsung S20 Ultra and perhaps even convince you to choose it over others. While it's clear that the claims made in the high-profile advertisements you might have seen aren't quite as strong as they might have you believe, the S20 Ultra is still one of the best phones you can pick up today if the quality of the onboard camera is your main priority.
The price is, of course, likely to be a big sticking point for many. At over £1100 for even the most basic version of the Samsung Galaxy S20 Ultra, that is asking a lot for Android fans who perhaps aren't quite so accustomed to paying Apple prices as lovers of their big rival are.
Ratings (out of 5)
Design
4
Features
4.5
Ease-of-use
4.5
Image quality
4
Value for money
3.5