Samsung Galaxy S4 Zoom Review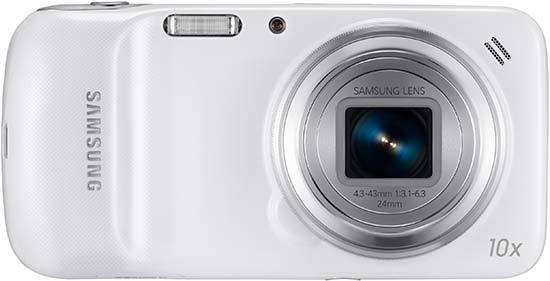 Conclusion
The Samsung Galaxy S4 Zoom is the natural answer to the question - what happens if you combine a compact camera with a smartphone? It looks exactly like a camera from the front, and exactly like a phone from the back. The Samsung Galaxy S4 Zoom isn't the best smartphone or the best camera, however, so you'll really want to have both devices in one to justify the rather steep asking price.
By compact camera standards, the Samsung Galaxy S4 Zoom's image quality isn't that great, suffering from obvious noise at relatively slow ISO speeds and chromatic aberrations. It is perfectly fine for cropping and resizing for posting on Facebook or Instagram, or for making regular-sized prints, and is a marked improvement on most smartphones. You also obviously have the benefit of the 10x zoom lens, something that no other smartphone can offer, although it does make the Samsung Galaxy S4 Zoom much heavier and bulkier.
Ultimately the Samsung Galaxy S4 Zoom isn't quite good enough in either the imaging department or as a phone to persuade phone users or photographers to use it. While the idea sounds great on paper, it hasn't panned out in reality, at least in this first-generation product...
Ratings (out of 5)
Design
3.5
Features
4
Ease-of-use
4
Image quality
3.5
Value for money
3