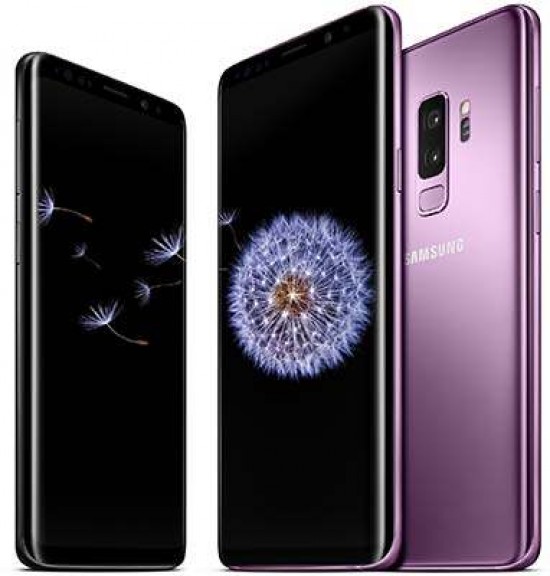 Conclusion
Samsung's latest smartphones are available in two variants - the S9 and the S9+. Which one you go for will likely very much depend on your budget, as well as how serious you are about the quality of your phone camera. 
While the standard S9 is capable of producing some lovely shots, including in low light, if you really want the best of the best for photography (and want to stick with the Samsung brand), it's likely that the S9+ will be a better choice - we haven't tested it yet, but other reports are very promising. Other excellent choices in this area of the market are the Huawei P20 Pro, iPhone X and the Google Pixel 2. 
On the other hand, if you prefer a smaller phone, the S9 makes more sense as it'll fit more neatly in your pocket and is much easier to use one handed. 
This phone is the world's first to include a variable physical aperture lens. This is great for adjusting the settings to meet the specific needs, but at f/1.5, the widest setting is not too far removed from the f/1.6 of the Huawei P20 Pro, the f/1.8 of the iPhone X or the Google Pixel 2. 
The S9's native camera app is well-featured, with lots of different shooting modes, including the Pro mode to choose from. In an ideal world, we'd like to see raw format shooting available, especially given that the phone is aimed towards enthusiast photographers - but the same is true for the iPhone X and the Google Pixel 2. 
For those who are fans of Samsung phones, and want to keep it small, the S9 is an ideal purchase. However, it's not particularly cheap, retailing for around £739 at the time of writing - which does make it significantly cheaper than the Samsung S9+, which retails for around £869. You can of course get it on contracts and pay much less upfront, but for just £60 more, you could get the Huawei P20 Pro - designed by DxO as the world's best smartphone for photography. 
Hopefully, we will also be able to get hold of an S9+ at some point to compare the two models - but for now, our summary conclusion has to be that the S9 is very good, but there's better available on the market.
Ratings (out of 5)
Design
4.5
Features
4
Ease-of-use
4.5
Image quality
4.5
Value for money
3.5