Samsung NX20 Review
June 21, 2012
|
Mark Goldstein
|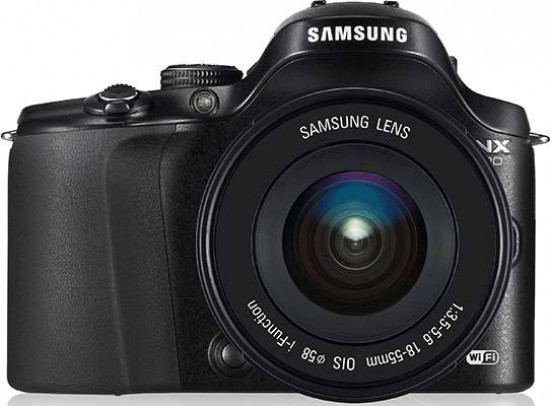 Conclusion
The Samsung NX20 is a great photographic tool that offers a wealth of features, intuitive handling and excellent image quality, with built-in wi-fi connectivity the icing on the cake. The launch price has risen significantly in comparison with the previous NX11 model, so it's not quite the bargain that it once was, while the slow processing times make it less well-suited to action photography.

The NX20's stylish DSLR-like design remain intact, with a logical user interface and good build quality despite the all-plastic construction. The new articulated AMOLED display is a very welcome addition, as is the higher-resolution electronic viewfinder that should satisfy even die-hard optical viewfinder fans. The jury's still out on the i-Function button, though, with opinions divided about whether it's a genuinely useful innovation or just another way to differentiate the NX system from its competitors.

The NX20 has all the advantages that a large APS-C DSLR sensor camera offers, namely better performance at higher ISOs than the smaller Micro Four Thirds format. We'd be happy to regularly shoot with any setting from 100-800, and even 1600 is handy at a push when you want natural results without having to resort to the built-in flash. Note that the RAW files are massive, weighing in at 37Mb each, which is almost as large as those from the 36 megapixel Nikon D800.

With two cheaper sister models, the NX210 and NX1000, announced at the same time as the NX20, this flagship model is no longer quite as affordable as it once was. Sure, it has more features and a better screen and EVF than the NX11, but the significant price increase makes it one of the more expensive compact system cameras on the market.

If you're attracted by the thought of a DSLR but don't like the additional bulk, then the NX20 CSC is certainly a very capable alternative, offering similar image quality in a smaller package. Highly recommended.
Ratings (out of 5)
Design
4.5
Features
4.5
Ease-of-use
4.5
Image quality
5
Value for money
4