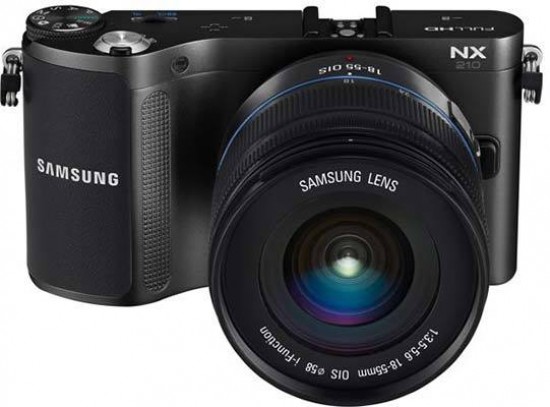 Conclusion
The new NX210 is a very modest update of the NX200, principally adding a range of Wi-fi connectivity options to a 9-month-old camera. While we still like the NX210's excellent image quality, the compact system market has become even more crowded in the last year, so much so that the NX210 now feels a bit over-priced and under-powered compared to some of the competition.

The same 20 megapixel sensor from the NX200 delivers excellent still image quality, with a very usable ISO range of 100-3200 and 1080p HD video complete with auto-focusing, full control over the exposure settings, stereo sound and a wealth of other options. The NX210 offers all the advantages that a camera with a large APS-C DSLR sensor offers, namely better performance at higher ISOs and greater depth-of-field effects than the smaller Micro Four Thirds format. We'd be happy to regularly shoot with any setting from 100-1600, and even 3200 is handy at a push. The fastest settings of 6400 and 12800 are less useful, although considering the amount of megapixels that have been squeezed onto the sensor, we're still very impressed with the NX210's overall performance.

The price of the NX210 is higher than its predecessor, though (at least in the UK), and there are still a few interface sacrifices, in particular the lack of an AEL button and an integral flash or viewfinder and the continued slow processing times when shooting in RAW mode, which detract from the camera's overall usability. The jury's still out on the i-Function button, too, with opinions divided about whether it's a genuinely useful innovation or just another way to differentiate the NX system from its competitors.

Ultimately the Samsung NX210 falls between two stools - the cheaper NX1000 offers a natural upgrade path for compact camera users, while the more expensive NX20 is the obvious choice as a DSLR replacement. For us that leaves the NX210 a little out in the cold, especially since Samsung haven't addressed the annoyingly slow RAW processing times or the lack of a built-in flash or viewfinder. We can still recommend the NX210, but it's no longer the stand-out model that the NX200 was...
Ratings (out of 5)
Design
4
Features
4
Ease-of-use
4
Image quality
4.5
Value for money
3.5