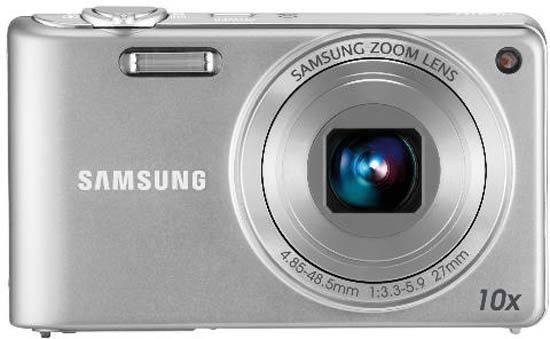 Conclusion
You can look at the Samsung PL210 in two ways. The first (and arguably the wrong) way is that this is a high spec camera full of top end features such as the 10x optical zoom in an ultra slim body, face recognition and the unique frames. If you look at it this way, the image quality isn't all that clever for the type of camera that this fits in with.

The correct way to look at this camera is that it's priced around £130 on the high street and for that price, you get some high spec features. The Samsung PL210 is slim, sexy and fast (apart from the aforementioned flash cycle) to use which makes it desirable to use in most situations.

The biggest surprise is the colour. We thought silver cameras were falling out of favour for more traditional black or bolder colours but here's the PL210 with a silver metal front. The back is in black because of the plastic to keep the cost down.

The picture quality is great for a camera at this price point. Colours are recorded nicely and realistically. Noise is an issue at mid-range levels but it's not undesirable and we think that the point and shooter will be more than happy with the Samsung PL210 's performance.

We think that this camera is suitable for families and grandparents looking to get pictures of the children and grandchildren on holiday or on special occasions. The flash is sympathetic to skin tones as long as they're not too close and the focusing is fast and sharp. Not to mention that the face recognition will ensure that your family is prioritised in the frame. The camera is slim enough to fit into a pocket when it's not being used but that 10x optical zoom will be very useful for holidays and the odd bit of wildlife.

This is a camera that will appeal to consumers who want a high zoom option without all the gadgets and gizmos that a Panasonic TZ series has. If that's you then you'll be pleasantly surprised with the Samsung PL210. Just be aware that it uses MicroSD which is the tiny mobile phone style memory card. It means more initial outlay but it will be fully interchangeable with a Samsung mobile phone as well as some other makes.
Ratings (out of 5)
Design
3.5
Features
4
Ease-of-use
4
Image quality
3.5
Value for money
4.5