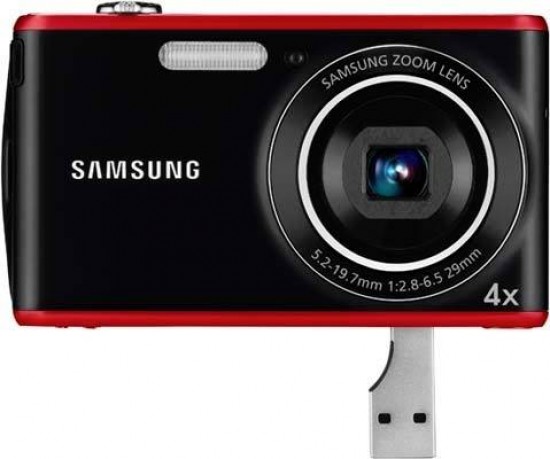 Conclusion
In taking a tip from the pocket camcorder market by including a flip out USB arm, it feels like Samsung is ahead of its immediate rivals at the entry-level gadget-y-end of the market, who will appreciate such funky accoutrements and moreover convenience. But why stop there? How long will it be before we see a DSLR - or, rather, in Samsung's case, an NX series model - with retractable USB lead for shooting tethered, coiled within the body like the mains lead of a vacuum cleaner when not in use?

Whilst the Samsung PL90 is easy to use and mostly fast with it, we weren't quite so enamoured with Samsung's choice of microSD card only for storage (50MB internal capacity to fall back on) however, and bog standard 640x480 pixels video is further disappointing.

Other than that the Samsung PL90 is a rather conventional snapshot camera. But, given that it doesn't cost much more than the magic £100, it seems churlish to gripe about what's missing that could be gained from spending a few quid more. As it is, even for its modest price tag the camera feels well built and reasonable because of it. The Samsung PL90 might not set the world alight, but particularly with regard to the flip out USB connection it surely provides a taster of more to come.
Ratings (out of 5)
Design
4
Features
3
Ease-of-use
4
Image quality
3
Value for money
4