Samsung SH100 Review
June 10, 2011
|
Gavin Stoker
|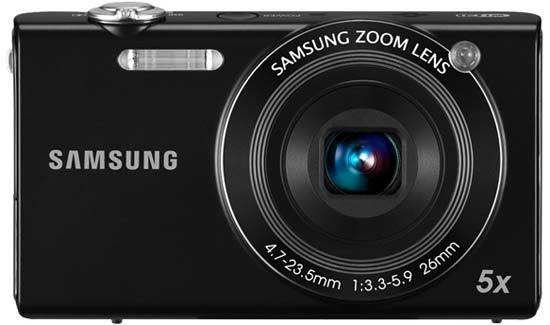 Conclusion
A compact camera with built-in Wi-Fi, whilst perhaps not an over-riding consideration for the average happy snapper at the point of purchase, certainly has its uses and moreover in the case of the SH100 actually works, and works simply. OK, it's not the only option for sharing photos, but more methods rather than fewer is always welcome. Plus, as we noted at the start of this review, with the SH100 Samsung is targeting the smartphone generation, so it makes sense that it showcases a similar interface and operability.

Strip away such gimmicky and, yes, this is your average 'auto everything' point and shoot pocket camera. But as it retails for a price that matches your regular snapshot - and so said gimmickry can be viewed as an 'extra' rather than commanding a premium in itself - the SH100 suggests excellent value and obvious appeal to the tech-savvy teen.

Retrieving and replacing the fiddly microSD card is a pain however, and we were in constant fear of misplacing it on a busy desktop, so loses the SH100 a star from our rating. In targeting a youth audience you can see why Samsung has adopted it however - phone users might conceivably have a stash of microSD cards already.

However, there's more to the SH100 than meets the eye, as long as you don't want to shoot in low light without flash to any great extent it delivers a reliable performance and is priced reasonably too. All things considered one could do far, far worse if looking for an auto everything point and shoot with a degree of versatility regards connectivity and future proofing built in.
Ratings (out of 5)
Design
4
Features
4
Ease-of-use
3.5
Image quality
4
Value for money
5