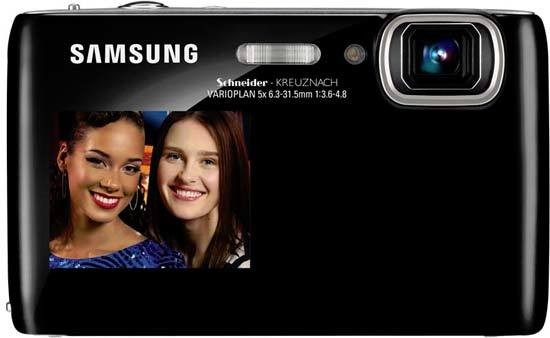 Conclusion
An internet search at the time of writing found the Samsung ST100 still selling for an average £295 online which feels high for a snapshot camera, considering just £50 more could snag you an entry level DSLR these days. And yes, in fairness that's a totally different market; the ST100 instead feels best suited to mums (and dads) who want to take keepsake snaps of their little ones without having to fiddle around with a myriad settings before being able to do so. Moreover it's fun and user-friendly, the two screens set up transpiring to be slightly more than just a gimmick (when you remember you have actually got that second one at the front).

Our biggest disappointment with the Samsung ST100 was the difficulty with which camera shake can be avoided, however, and since we're not big fans of using the flash all the time, the result was our fair share of soft images. Use of a touch screen is also either love it, or hate it, but now the feature is becoming an intrinsic part of most daily gadgets it seems that we'll witness the technology's appearance on digital cameras for some time to come yet. The one here is at least fast and responsive as well as being physically large, controls and buttons legible and also sufficiently spaced to avoid accidental activation of adjacent settings, so is one of the better implementations we've used so far. Our only grumble is that the individual icons could do with being a tad larger, as on Panasonic models.

At the end of the day though the biggest cloud hanging over the Samsung ST100 is that we're not convinced it's worth the premium being asked on launch.
Ratings (out of 5)
Design
4
Features
4
Ease-of-use
4
Image quality
3
Value for money
3