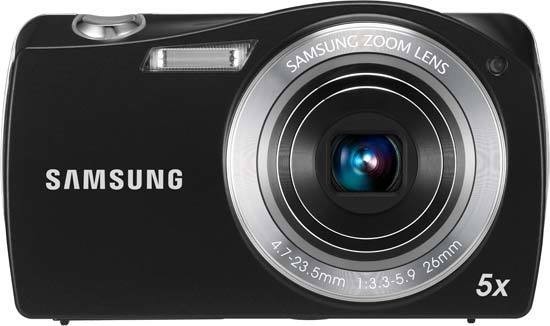 Conclusion
What we have in the Samsung ST6500 is a unique looking camera with its interesting design and innovative technology. The build quality is good for a camera at this level, the touch-screen is responsive and Samsung have even included a little tap tool for precise selections. We like the idea of the zoom switch being a spring loaded slider. It's a different way of looking at things and makes the camera look more unique.

The home button is also a good idea and because of the popularity of smart phones and the way you have to swipe through pages with them, to transfer these ideas over to a camera brings it up to date and also conveys an air of familiarity that current iPhone and Smart phone users will find pleasing.

Picture performance of the Samsung ST6500 is very good. It records colours very well, noise is handled well with pleasing results and we had trouble finding chromatic aberration in everyday situations. The only detriment to image quality was the lens dropping sharpness quite drastically at the edges. Definition in the centre of the frame is excellent though and judging the market that the camera is aimed at, that's where 99% of the subjects will be.

The Samsung ST6500 will suit the beginner to photography who wants a camera simply to take pictures without the thought processes that go into it. It will also suit the iPhone generation of young photographers that like to have their picture taking tools full of interesting features. That faction of consumer will like the touch-screen, large icons and art filters to make their pictures stand out.

If you fall into any of these categories, then the ST6500 is perfectly suited to you. However, even if you don't, that's not to say that the sharp focusing, realistic colours and intuitive UI won't flatter. The intriguing design will also help to sway consumers who like cameras based on looks. Take a closer look at the Samsung ST6500 because we think you might be pleasantly surprised...
Ratings (out of 5)
Design
4
Features
4.5
Ease-of-use
4
Image quality
3.5
Value for money
4.5