Samsung ST70 Review
June 21, 2010
|
Gavin Stoker
|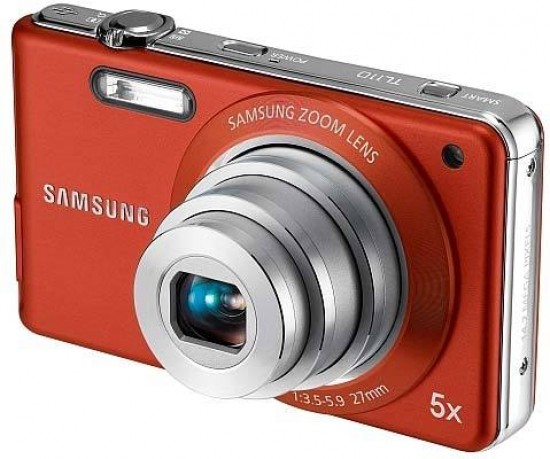 Conclusion
So, some 14 megapixels, a very stylish and moreover very slim design, a broader than average zoom range, and for just £150 - a price at which anyone wanting a point and shoot to slip into their top shirt pocket when the barbecue season kicks off this summer isn't taking too much of a gamble - and what's not to like about the ST70?

Well actually, with a desk full of just about every other variety of media card, we were less impressed with its choice of less common use (for a digicam) microSD media.

Still, when you're getting 14 megapixels for around £150, or probably less you have to pinch yourself. The overall impression we have of the ST70 is that, not unusually for Samsung, you're getting a fair amount of return for a relatively modest investment. In this pessimistic day and age that can't be a bad thing.

In conclusion the ST70 from Samsung is the pocket compact we've enjoyed using nearly as much as Pentax's retro-styled Optio i-10; a camera we thought would take some beating as the object of our affection. All things considered it has to be another Photography Blog recommendation for Samsung, a brand that one time had photo enthusiasts and reviewers approaching it in a patronizing manner, but - especially in the wake of the likes of the NX-10 - not any more.
Ratings (out of 5)
Design
4
Features
4
Ease-of-use
4
Image quality
4
Value for money
4.5