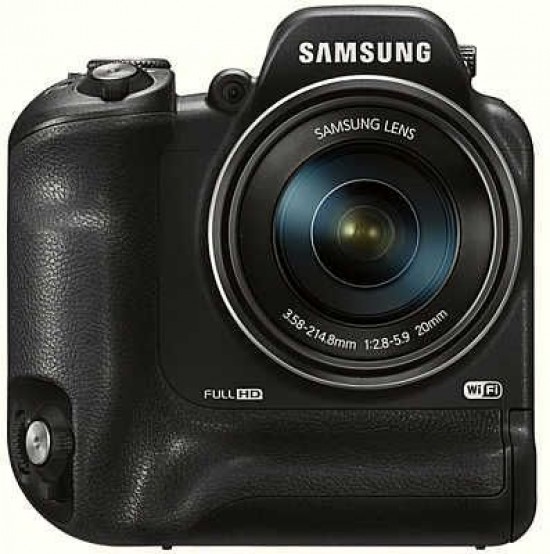 Conclusion
You have to hand it to Samsung for producing a bridge camera which stands out from the crowd, but it's also quite a risky move. Although the WB2200F is roughly the same weight as many of its direct rivals, that dual grip design makes it considerably bigger. Sure, the excellent 600-shot battery life helps offset this size increase, but carrying a second battery with a smaller, single-grip bridge camera would give similar power reserves and save space.
Ultimately you'll need to really relish the WB2200F's improved ergonomics and secondary controls to be willing to carry its extra bulk. However, if you're that keen a photographer, chances are you'll also be after better image quality than this camera can deliver.
That's not to say the WB2200F produces shabby shots. In good light at ISO400 and below there's plenty of detail and punchy colours, and although noise is an issue at ISO800 and above, it doesn't become overly distracting until ISO3200. But there's no getting away from the fact that the WB2200F's results are no better than a typical compact camera.
Should you buy a WB2200F? It combines ease of use with advanced controls and has a terrific zoom range, but the same can be said of bridge camera like the Nikon Coolpix P600, Panasonic Lumix FZ72 and Sony Cyber-shot DSC-H400, all of which can currently be had for less money than the WB2200F.
Samsung's terrific Wi-Fi connectivity does set the WB2200F apart, however so too does its extra bulk, and though this adds occasional ergonomic benefits, it'll always result in the WB2200F being more unwieldy than its cheaper, equally well-specced and more portable rivals.
Ratings (out of 5)
Design
3.5
Features
4
Ease-of-use
4
Image quality
3.5
Value for money
3.5