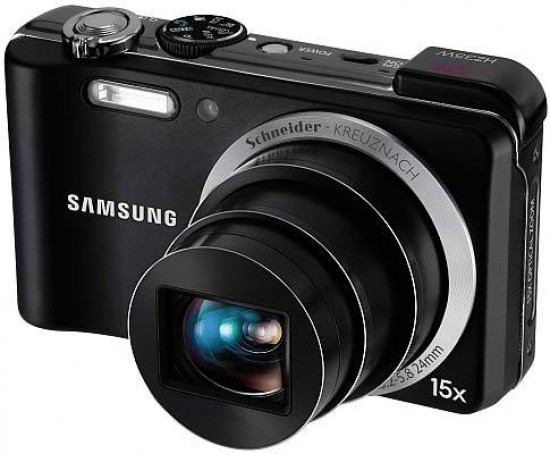 Conclusion
The Samsung WB650 adds two significant features to its little brother, the WB600, namely a much better AMOLED screen and genuinely useful geo-tagging features, without increasing the price by too much. Identical in all other respects, it still suffers from a rather bulky design and unwanted noise at relatively slow ISO speeds, but otherwise the WB650 is a great travel-zoom camera.

The built-in GPS adds a whole new dimension to your photos, making it easy to display them on a website like Google Earth or even on the camera itself, once you've completed the rather laborious process of downloading the maps from Samsung's website and copying them into the correct folder structure on a memory card. Although leaving the GPS turned on all the time compromises the battery life somewhat, it's still a great feature that you won't want to turn off. The AMOLED screen is also worth the slight price premium over the WB600, with a much higher resolution and better visibility in bright sunlight and at extreme angles.

The 15x lens raises the bar above its main rival, the Panasonic TZ series, but does so at the expense of making the camera thicker and heavier. You can just about fit the WB650 into a trouser pocket, but it's something of a tight squeeze. The 24-360mm optically-stabilized lens is undoubtedly very versatile though, so the WB650 makes sense if you really need the extra reach. The Aperture and Shutter priority sensibly bridge the gap between the multitude of hand-holding technologies and and the fully manual option.

As you'd expect, picture quality is identical to the WB600. With ideal shooting conditions the WB650 impresses with its vivid, colour-rich imagery, with the caveat that this can veer towards looking slightly unrealistic on occasion. In low-light things aren't quite so rosy, with noise appearing at ISO 200 and becoming progressively worse as you move up the range, making this a camera best suited to sunny days.

Finally, as with most Samsung cameras, the WB650 has price on it's side, officially costing £100 / $50 less than its main rival, the Panasonic Lumix DMC-TZ10. While the image quality isn't quite as good in terms of noise, the longer zoom, AMOLED screen, and more sophisticated A/S/M modes make the WB650 a very capable and crucially cheaper alternative to its Japanese competitor. Highly recommended.
Ratings (out of 5)
Design
4
Features
5
Ease-of-use
4
Image quality
4
Value for money
4.5