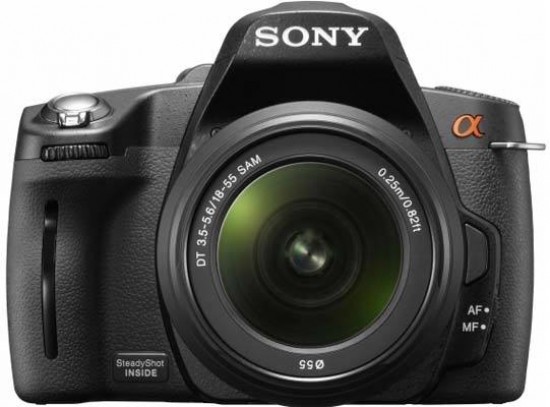 Conclusion
The Sony A390 represents one of the most minor upgrades that we've ever seen, effectively adding a better handgrip to last year's model. The A380 didn't really add much to the A350 model that it replaced, so the 2010 Sony A390 is effectively still using 2008's technology, and is subsequently looking dated compared to the competition.

The Sony A390 still doesn't offer HD video like those rivals - quickly it seems, becoming something of a must at this price. And it's an omission that feels odd given its manufacturer's expertise elsewhere with the moving image. The recently announced A580 and A55 models finally introduce video to Sony's DSLR range, providing even less reason to consider the A390. Also particularly off putting is the fact that the build of the A390 looks and feels a lot more plastic than its Canon or Nikon rivals.

While Sony hasn't brought a great deal that's new to the party between the A380 and A390, at the very least here is a DSLR that you'll be quite happy to take out with you for a day's sightseeing when you might have otherwise plumped for a less satisfactory compact for the sake of its perceived lightness and convenience. With kit lens and strap attached its portability is such that your shoulders and neck won't be aching at the day's end.

Also in the A390's favour is its competitive price, with lots of retailers currently offering the 18-55mm kit at under £450 / $550. When many high-end compacts and in-between mirrorless system cameras are officially starting to creep into this price-bracket, the A390 suddenly makes a lot more sense.

Still, we can't shake off the feeling that the A390 is the camera that Sony should have released last year. As a new 2010 model, it's more of a stop-gap until the new generation of video-capable DSLRs hit the shops, and as that day is now imminent, we'd advise you to hold onto your cash for the "proper" 2010 Sony DSLRs.
Ratings (out of 5)
Design
4
Features
3.5
Ease-of-use
4
Image quality
3.5
Value for money
3.5