Sony Cyber-shot DSC-H400 Review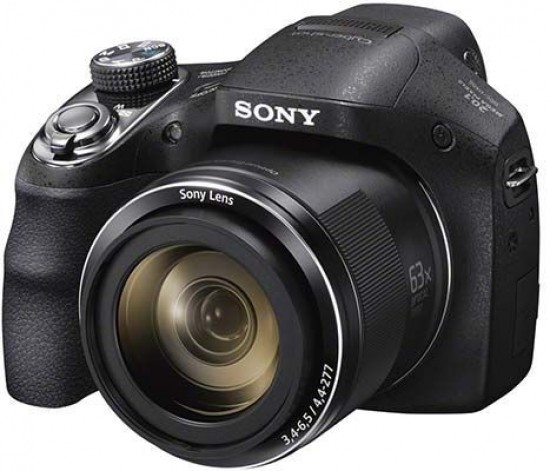 Conclusion
The Sony Cyber-shot DSC-H400 is a rather unexciting super-zoom camera with one stand-out feature, at least in marketing terms - its mammoth 63x, 24.5-1550mm lens. Whilst this sounds incredible on paper and is sure to gain the DSC-H400 more attention than it perhaps deserves, the reality of trying to take a sharp photo at such extreme focal lengths is a frustrating one, thanks to the DSC-H400's glacially slow autofocus, terrible electronic viewfinder and noisy images at ISO 400 and above. We can't help feeling that many would-be buyers of the otherwise beginner-friendly Sony Cyber-shot DSC-H400 will ultimately be disappointed by the camera's image quality, especially when they naturally take advantage of that huge zoom.
In bright daylight we were just about able to achieve satisfactorily sharp results shooting handheld with the Sony Cyber-shot DSC-H400, but once the light levels fall, it's tricky to keep the subject in focus, unless you use a high ISO speed and accept that your images will be very noisy and lack any fine detail. This is most definitely not a camera for low-light shooting, something that's accentuated further when using the extreme reaches of the focal range. Video quality is also disappointingly still limited to 720p, rather than full 1080 HD as most cameras seem to offer these days.
Build quality is surprisingly good considering the modest asking price, with a very nice handgrip, but as you'd expect the Sony Cyber-shot DSC-H400 doesn't have too many bells and whistles in terms of features - you'd need to spend a lot more on the company's HX-series super-zooms to get the latest technologies. For some users, this might actually be a plus point, as the H400 is at least refreshingly simple to use for beginners, but the poor EVF, so-so LCD screen and only 720p video look out-of-place on a 2014 super-zoom camera.
In summary, specifying such a long zoom lens on such a cheap camera seems more like a marketing exercise than anything else, with the zoom range seemingly replacing megapixels as the latest must-have feature. Ultimately, the rest of the Sony Cyber-shot DSC-H400's specification simply can't match up to its lens, which will ultimately alienate the beginner target audience, rather than impress them.
Ratings (out of 5)
Design
3.5
Features
3.5
Ease-of-use
3.5
Image quality
3
Value for money
4