Sony Cyber-shot DSC-HX350 Review
April 25, 2017
|
Amy Davies
|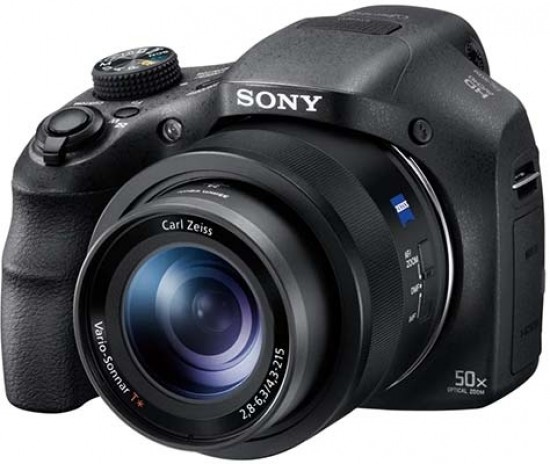 Conclusion
As with many cameras of this type, the Sony Cyber-shot DSC-HX350 performs at its best in good light. If therefore you need a camera to accompany on your family holidays and trips, and your main concern is a long zoom, then it could be a good choice. 
The Sony Cyber-shot DSC-HX350 will also suit those who like the classic styling of a DSLR, but don't want the hassle of changing lenses (or the budget to match). There's a good range of modes to choose from, while those who are a little more advanced are well served by manual modes. It's a shame that you don't have access to raw format shooting, though. 
The 50x focal length lens is one of the longest on the market, and gives you a good degree of flexibility - especially for shooting scenarios such as safaris, or even at the zoo. The screen is good to work with, and being tilting gives you some scope to shoot from awkward angles. The viewfinder is a little less useful, especially given it does automatically switch on, but it can be handy when bright light prevents you from using the screen. 
Images in good light are generally bright and punchy, with a decent amount of detail. If you can avoid low light, or stick to low ISOs and/or use the flash, then you should be pleased with how the camera performs. 
The Sony Cyber-shot DSC-HX350 camera is exclusive to Jessops - at the time of writing, you get an extra free battery when you buy the camera. At just under £300, it's a good value purchase considering the amount of flexibility you get with the zoom and the manual controls. If you're looking for something a little more advanced, you can expect to pay a decent whack more than £300. 
Overall, the Sony Cyber-shot DSC-HX350 is a pleasing holiday camera, which, so long as you work within its limits, it's a good travel companion. 
Ratings (out of 5)
Design
4
Features
4
Ease-of-use
4
Image quality
4
Value for money
4