Sony Cyber-shot DSC-RX100 II Review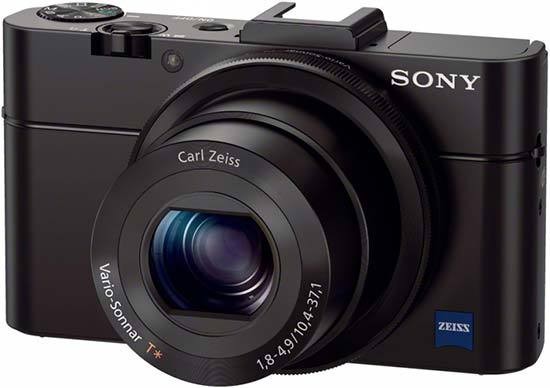 Conclusion
The new Sony Cyber-shot DSC-RX100 II is undoubtedly a better camera than the original RX100, both in terms of features and image quality, but it's also a lot more expensive than the original model, which continues to be sold as part of the premium Cyber-shot range. The eye-watering price-tag of £650 / $750 is an awful lot to ask for a humble compact camera, making the Sony Cyber-shot DSC-RX100 II one of the most expensive models on the market and putting it into direct competition with mid-range compact system cameras and entry-level DSLRs. Despite that, we love the improvements that Sony have made to an already great camera, making the Cyber-shot DSC-RX100 II one of the best compacts that we've ever reviewed.
We were already impressed with the RX100's image quality, but the new 20.2 megapixel sensor in the DSC-RX100 II provides even better results from ISO 100-3200, with only the faster settings of 6400 and 12800 suffering from a little too much noise and smearing of fine detail. Chromatic aberrations are well controlled and colours accurate, and the fast 3.6x lens is great for achieving that shallow DSLR-like depth-of-field and using the camera in low-light conditions. The headline grabbing F1.8 maximum aperture disappointingly still slows down as the zoom increases, but it's quite easy to throw the background out of focus throughout the range.
In addition to improving the Cyber-shot DSC-RX100 II's image quality, the addition of the multi interface shoe, multi terminal and built-in wi-fi/NFC make this the best connected and most versatile Sony camera to date. OK, adding the expensive electronic viewfinder makes the RX100 II both much bigger and even more expensive, but at least you have the option, and built-in wi-fi and NFC make it straight-forward to share your photos and remotely control the camera itself. The tiltable LCD screen is a nice improvement that surprisingly doesn't result in the RX100 II being markedly bigger than the original, and the more cinematic 24/25p video mode is very welcome. The only major feature that we expected to see included on this new model is a touchscreen interface - maybe next time.
With the rise of the samrtphone seemingly sounding the death knell for cheap compact cameras, it looks like only premium models like the new Sony Cyber-shot DSC-RX100 II II will survive their onslaught. Only you can decide if the RX100 II's premium price-tag is simply too high - for us, while it does take the edge off the overall package, the RX100 II is definitely the best compact camera that money can currently buy...
Ratings (out of 5)
Design
4.5
Features
5
Ease-of-use
4.5
Image quality
5
Value for money
3.5