Sony Cyber-shot DSC-RX100 III Review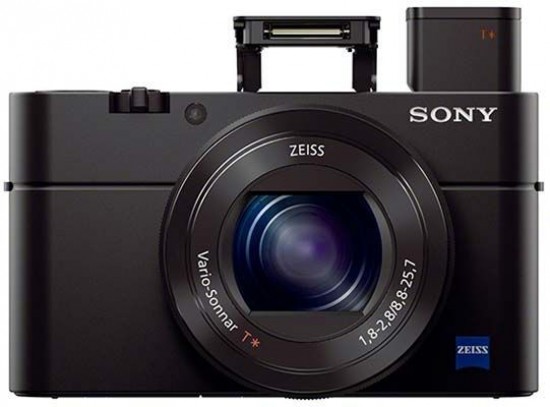 Conclusion
The new Sony Cyber-shot DSC-RX100 III is the best compact camera that we've ever reviewed, period. We were impressed by last year's Mark 2 model, but this third iteration takes several big steps forwards, most notably thanks to the inclusion of a high-quality, cleverly integrated eye-level viewfinder which in our view is a stroke of genius. Other improvements include a faster, albeit shorter telephoto lens, a very handy built-in ND filter, more advanced video shooting with XAVC S support, a faster processor, and a more versatile LCD screen. All of this adds up to make the high price of the Sony Cyber-shot DSC-RX100 III seem a little less eye-watering than before. The only major feature that we expected to see included on this new model is a touchscreen interface - maybe next time.
We were already impressed with the RX100's and II's image quality, but the 20.1 megapixel sensor in the DSC-RX100 III provides slightly better results from ISO 100-6400, with only the faster settings of 12800 and 25600 suffering from a little too much noise and smearing of fine detail. Chromatic aberrations are again very well controlled and colours accurate, and the fast 24-70mm lens is great for achieving that shallow DSLR-like depth-of-field and using the camera in low-light conditions. The headline grabbing f/1.8 maximum aperture only slows down to f/2.8 as the zoom increases, making it very easy to throw the background out of focus throughout the range.
The new Sony Cyber-shot DSC-RX100 III is once again a better camera than its predecessor, both in terms of features and image quality, but it has gone up in price again. The eye-watering price-tag of £699 / $799 continues to be an awful lot to ask for a humble compact camera, making the Sony Cyber-shot DSC-RX100 II one of the most expensive models on the market and putting it into direct competition with mid-range compact system cameras and entry-level DSLRs. Having said that, this camera will actually be a better fit for many people, especially if size is a priority, and it also makes a perfect second camera for professionals. We loved shooting with the Sony Cyber-shot DSC-RX100 III, which proves there's still a lot of life left in the compact camera yet...
Ratings (out of 5)
Design
5
Features
5
Ease-of-use
4.5
Image quality
5
Value for money
4