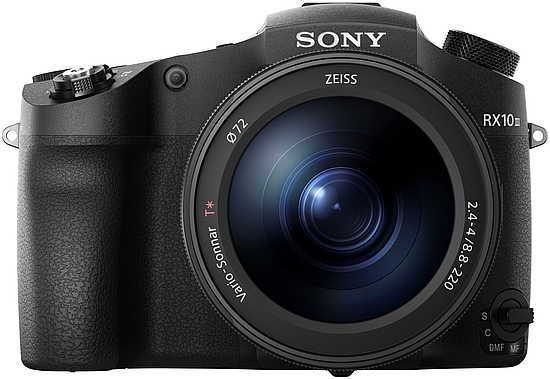 Conclusion
There's a lot to like about the Sony RX10 III - but to be fair, for such an asking price, so there should be. That said, to get a body and a lens set which covers the focal range here, would cost you a lot more than the £1,250 asking price that the RX10 III commands - so depending on which way you look at it, it represents good value.
If you're somebody who travels a lot and wants a camera that you can use with minimum fuss (such as the hassle of changing lenses) and stay relatively light, the Sony RX10 III could be a good option for you. Image quality is great from the one-inch sensor, and although perhaps not quite on par with a DSLR or CSC with an even larger sensor, it's capable of producing some fantastically detailed images and even works pretty well in low light.
The zoom range is the main selling point, and having up to 600mm available is a real bonus. The maximum aperture drops from f/2.4 to f/4 at 100mm - while f/4 at that focal range is pretty good, some will be disappointed that the maximum aperture couldn't be maintained for a little longer.
When it comes to the competition, Sony manages to go above what its closest rivals can offer. While it's true that the Canon G3X also has a one-inch sensor and a 25x optical zoom lens, it doesn't have a viewfinder, something which many, if not most, enthusiasts require. The viewfinder is also excellent, making it something you actually want to use, not something which is resorted to in desperation.
The Panasonic FZ1000 is an excellent camera, but doesn't have quite the same reach (going to 400mm) as the RX10 III, so if you're after something which is a more complete all-rounder, then it's the Sony which is the obvious choice - if you're on a budget the Panasonic is a lot cheaper though.
Offering 4K video recording is also great news for those photographers who also like to capture video footage. The ability to grab stills from a video is useful for capturing fast moving action or spontaneous moments.
Overall, Sony has produced an extremely capable camera once again in the RX10 III, and although arguably a niche product, it shows exactly what the electronics giant is capable of. There's not an awful lot that could be done to improve on this model, so it will be interesting to see where Sony goes next with this series (a touchscreen at last, perhaps?).
Ratings (out of 5)
Design
4.5
Features
4.5
Ease-of-use
4
Image quality
4.5
Value for money
4