Sony Cyber-shot DSC-RX1R II Review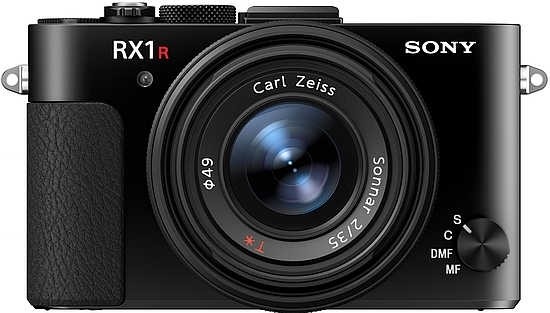 Conclusion
Cameras like this which have a high price tag and limited functionality will naturally only appeal to a few photographers. The RX1R was aimed at a pretty small area of the market, and the same is true here of the Mark II version. While it's true that it probably won't be a best seller (perhaps it will be in this very small area of the market), what it does, it does extremely well.
Images are quite frankly superb directly from the Sony Cyber-shot DSC-RX1R II. The amount of detail resolved is pretty much unparalleled, with gorgeous colours and decent low-light performance.
Sony has also made some much needed improvements - the speed improvements when it comes to AF being one of the most important. The addition of the excellent electronic viewfinder is also very welcome, especially for enthusiast photographers who prefer to compose their images in this manner (rather than using a screen).
That's not to say that this camera is perfect - far from it - unfortunately. There are still a reasonable number of problems with it, which stop it from claiming a full 5 stars.
Some issues, such as the lack of a touchscreen, are not particularly problematic, and indeed some users probably won't care. However, others such as the poor battery life and the lack of any optical image stabilisation has a more important effect on usability of the Sony Cyber-shot DSC-RX1R II. Investing in a second battery is all but a must, especially if you want to be confident of still being able to use the camera at the end of a day.
The Sony Cyber-shot DSC-RX1R II's high resolution is both a benefit and a drawback. Having 42 megapixels to play with is great news for cropping, and of course detail resolution, however, it also results in huge file sizes. Not only does this slow down the processing of the camera, but also means you'll need to have a very fast computer when you're editing too - if you don't have one, you'll probably quickly get frustrated when it comes to post-production.
Last year the Leica Q emerged to take the crown from Sony in the full-frame fixed lens market. Now however, Sony has hit back with something which competes extremely well. There are benefits to both the systems, so it's difficult to call an outright winner, but Sony has produced something very, very capable in the new Cyber-shot DSC-RX1R II.
Ratings (out of 5)
Design
4.5
Features
4
Ease-of-use
4.5
Image quality
5
Value for money
3.5