Sony Cyber-shot DSC-T99 Review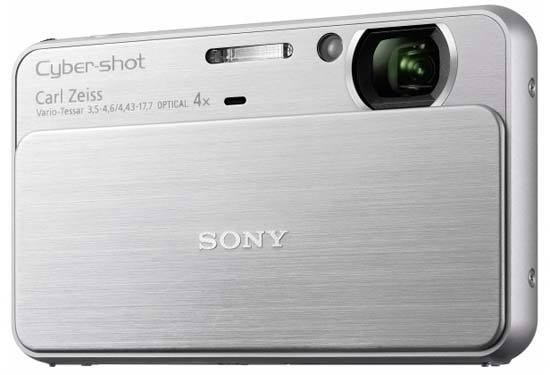 Conclusion
So is it time to approach the desk of your local camera emporium and utter the phrase 'make mine a T99'? If you're looking for an easy to use and very dinky digital compact with a smattering of style and a cherry pick of the latest technological must haves (3D shooting aside, look to the TX9 or WX5 for that), then you could certainly do worse.

The flip side of the coin is inevitably that in spending a little bit more you could also do a lot better - but 'twas ever thus.

It is capable of delivering fair results and is far from the worst of the cameras hovering round the £100 mark, but a small form factor, lens and sensor inevitably doesn't delver results on a par with what photo enthusiasts will be expecting if stepping down from a mid range model or DSLR for occasional snapshots. Spending a little bit more on something else pocket-sized in the Sony range, such as the DSC-WX5 mentioned, might be a better bet if you fall into that category.

Still, if a camera that's slim and portable is near top of your list of priorities - over and above pin sharp image quality - then the T99, along with competitors in Nikon's CoolPix S5100, fits the bill as an affordable option for occasional snapping.
Ratings (out of 5)
Design
4
Features
3
Ease-of-use
4
Image quality
3
Value for money
4