Sony Cyber-shot DSC-TX1 Review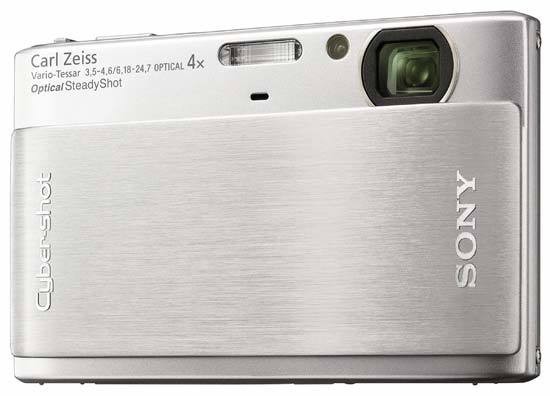 Conclusion
The Sony Cyber-shot DSC-TX1 joins the small but growing list of compact cameras that are concentrating on image quality rather than simply increasing the megapixel count, and largely delivers on its promise. But a steep price-tag (particularly in the UK), lack of manual controls and love or hate it touch-screen design ultimately limit its appeal.

Virtually identical in terms of its design to previous T-series cameras, the TX1 feels fairly run-of-the-mill as far as Sony's Cyber-shot range goes, its designers seemingly reluctant to depart from the template laid down by previous successful incarnations. On the upside the TX1 remains one of the more attractive credit card sized cameras out there, and the touchscreen interface is undoubtedly fun and intuitive to use, if not the quickest way to operate a camera. Since basically everything about it is point-and-shoot in nature, as long as you have a good eye it's easy to take a decent photo with the TX1.

This is largely because Sony's new Exmor-R sensor delivers the goods in terms of image quality, with the promise of better low-light performance certainly borne out in practice. Despite having such a small image sensor, the TX1 produces impressive results up to ISO 800, with noise not really becoming apparent until the relatively slow speed of 1600. Colours are accurate, chromatic aberrations virtually non-existent, the Sweep Panorama mode makes capturing panoramic images as effortless as it gets, and the super-fast 10fps burst mode at full resolution is the real icing on the cake. Only noticeable barrel distortion and soft edges at the wide-angle setting of 35mm (which isn't really that wide), a rather limiting fastest shutter speed of 2 seconds, and the occasional appearance of your fingers in the frame due to the extreme position of the lens detract from the otherwise excellent pictures that this camera takes.

We'd expect rather more photographer-friendly features for the eye-watering $380 / £385 asking price, with the TX1 proving too expensive for the beginner whilst not offering enough for the more experienced. The Sony TX1 doesn't quite get the balance right between style and substance, price and features, which is a real shame given the excellent results that it produces. A step in the right direction then, and still worth a look if you want the best point-and-shoot pictures around at any expense.
Ratings (out of 5)
Design
4
Features
4
Ease-of-use
4
Image quality
4.5
Value for money
3.5