Sony Cyber-shot DSC-TX20 Review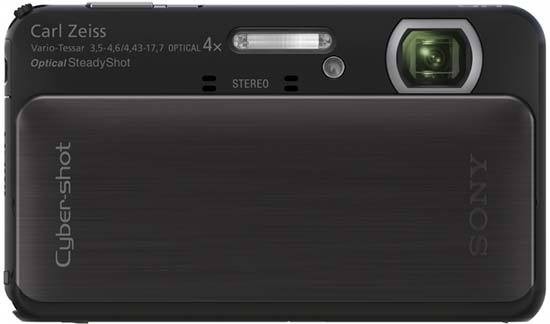 Conclusion
The Sony Cyber-shot DSC-TX20 is a fun little camera to use. It's slim and easily pocketable but feels sturdy when in use. The proofing adds to its allure along with the many other features that it possesses. We like the touch-screen feature as it adds an element of fun to the camera. It also brings it in-line with camera phones with the majority of them being touch-screen also.

We did find that the sliding cover would bring itself down while it was in our pocket. That meant that the lens was getting dirty and we got an occasional black photo. The battery was also running down while this was going on. We were surprised to see that the rubber coverings of the fragile areas of the camera such as the battery compartment or the USB port had minimal covering. The seals usually cover the whole door, but these only covered the ports, not the compartment.

We like the pictures that we got from the Sony Cyber-shot DSC-TX20. Looking at them from a reasonable distance, the colours are punchy, they're nice and sharp and the exposure is well balanced. Images are sharp enough and we found that although they could benefit from a little sharpening, the standard sharpen tool was too strong. In controlled light and using a tripod, noise isn't much of an issue in the lower settings of ISO.

The price is good for the Sony Cyber-shot DSC-TX20. At around £280, that's what we'd expect to pay for a camera that's waterproof, with a touch-screen and back illuminated sensor. The other features and modes simply add to the value.

We can see this camera being used by people who enjoy going on activity holidays such as skiing, or scuba. Ski resorts generally have bright sunshine and that light reflects of the snow. That being the case, there would be a lot of light to drop the ISO to 100 and you could also make use of that blistering burst rate of 10fps. Great for catching someone mid jump. Or fall.
Ratings (out of 5)
Design
4
Features
4.5
Ease-of-use
4
Image quality
4
Value for money
3.5