Sony NEX-3N Review
June 10, 2013
|
Mark Goldstein
|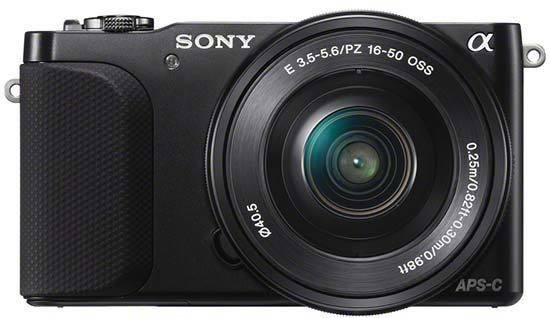 Conclusion
Looking and feeling more like a compact camera than ever, thanks to the combination of the new finger-tip zoom lever and the 16-50mm power-zoom lens, the Sony NEX-3N is almost the perfect introduction to interchangeable lens cameras. Significantly smaller and lighter than last year's NEX-F3 model, the new 3N still manages to retain its predecessors built-in flash and 180-dgree tilting LCD screen. It does lose the accessory port, though, so you can't fit an electronic viewfinder, and it also offers a lower resolution LCD panel, slower burst shooting and the still rather obtuse menu system that Sony persist in using.

Image quality is excellent, with results from the proven 16 megapixel APS-C sensor in most cases surpassing the Compact System Camera alternatives, especially if you want to achieve shallow depth-of field effects. Noise doesn't rear its ugly head until ISO 3200 for JPEGs, although the NEX-3N does apply pretty aggressive noise reduction to keep the files clean, resulting in some loss of finer detail. The myriad of creative effect on offer such as HDR, Dynamic Range Optimisation, creative styles, the innovative sweep panorama mode and the range of in-camera Picture Effects help to get the most out of the NEX-3N, especially if you like to experiment away from a computer.

One of the biggest attractions of the new Sony NEX-3N is the lower cost of admission - at an official price of £380 / $450 with the 16-50mm kit lens, it's much cheaper than the previous NEX-F3 model, and remarkably undercuts the company's own high-end compact, the RX100, bucking the recent trend of escalating prices.

The Sony NEX-3N is one of the cheapest compact system cameras on the market, but remarkably it's also one of the more accomplished, providing an intuitive upgrade path for compact camera owners, or simply being a small and light camera that delivers great results. There aren't too many bargains in the camera market, but the new Sony NEX-3N definitely qualifies as one of them.
Ratings (out of 5)
Design
4.5
Features
4
Ease-of-use
4.5
Image quality
4.5
Value for money
5