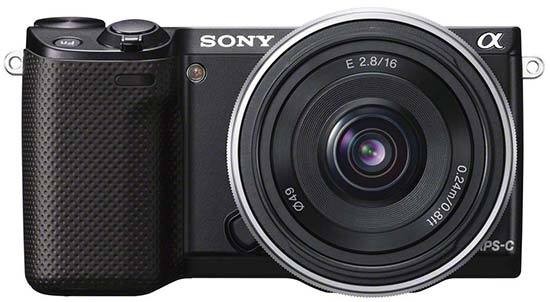 Conclusion
The new NEX-5R is an excellent all-round compact system camera that successfully reaches out to beginners and more experience users alike. While it looks almost identical to its predecessor, the new 180° tilting LCD screen, faster hybrid auto-focusing, wi-fi connectivity, downloadable apps and a more refined interface make the NEX-5R a great mid-range mirrorless camera.

The new hybrid auto-focusing is slightly faster and more accurate than on the older 5N model, but note that it only currently works with a few Sony lenses. Likewise the wi-fi connectivity makes it easy to download your photos onto a smartphone or PC or view them on a suitable TV, but it is limited - you can't for example control the camera from your iPhone or Android device. PlayMemories Camera Apps is an innovative idea that extends the camera's functionality, although not all of the apps are free. Perhaps the biggest improvement have been reserved for the interface, with the new control dial and function button in particular making the NEX-5R easier to use than its mid-range predecessors.

With its tiny body, boxy styling and big lenses, the NEX-5R still lacks the charm of the Olympus PEN series or the futuristic styling of the Panasonic G range, but don't let that put you off what is otherwise and excellent camera that delivers fantastic stills and videos. While the touchscreen interface feels almost entirely natural, especially with the addition of the touch shutter function, it is still entirely possible to use the camera fully via the external controls, so much so that you may not realise that the NEX-5R can be controlled via the tilting screen at all.

With the same 16 megapixel sensor as the previous 5N model onboard, the new NEX-5R offers enough resolution and a wide ISO range without introducing unwanted noise artifacts at the faster settings, while full 1080p video at 60fps remains class-leading. Add in the ability to use both E-mount and A-mount lenses thanks to the LA-EA2 SLT alpha mount adapter, not to mention the myriad of third-party adapters that have been released since the NEX series was launched, and you have the basis for a truly versatile system that can be as simple or as complex as you like.

With the NEX-5N continuing in the Sony CSC line-up, at least for the time being, the official price of the new 5R model has inevitably crept up, but don't let that put you off what is the most full-featured, responsive and refined intermediate Sony mirrorless camera to date.
Ratings (out of 5)
Design
4.5
Features
4.5
Ease-of-use
4.5
Image quality
4.5
Value for money
4