Sony NEX-5T Review
October 11, 2013
|
Mark Goldstein
|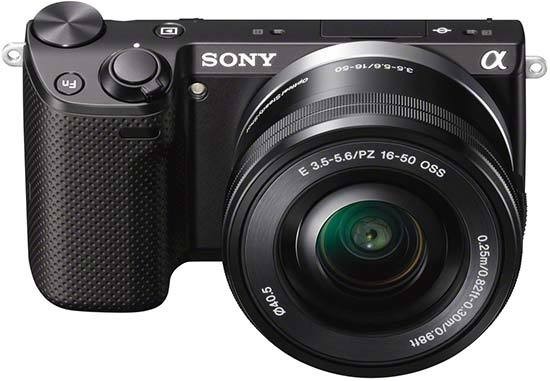 Conclusion
Other than the addition of NFC connectivity, a new 16-50mm power zoom kit lens, and a slightly lower launch price, the Sony NEX-5T is identical to last year's NEX-5R model. So while it remains an excellent all-round compact system camera that successfully reaches out to beginners and more experience users alike, we're slightly disappointed not to see a few more improvements on this year's mid-range NEX camera.
The built-in wi-fi and new NFC connectivity, making its debut on a NEX camera, make it straight-forward to share your photos and remotely control the NEX-5T itself, although there aren't too many NFC-enabled devices around at the moment. The decision to partner the NEX-5T with the 16-50mm power zoom kit lens is perhaps a more important new "feature", as it instantly makes the overall package more compact and even pocketable in a spacious jacket pocket, which the camera's target audience should find appealing. Finally, the lower price is very welcome, although the NEX-5R can currently be found for a couple of hundred pounds / dollars less than its successor, making it a very tempting proposition indeed.
Ultimately the new Sony NEX-5T is once again a likable and easy to recommend compact system camera which literally feels better balanced with the 16-50mm lens. Still Highly Recommended then, but we'd expect to see next year's inevitable update make some real strides forward...
Ratings (out of 5)
Design
4.5
Features
4.5
Ease-of-use
4.5
Image quality
4.5
Value for money
4