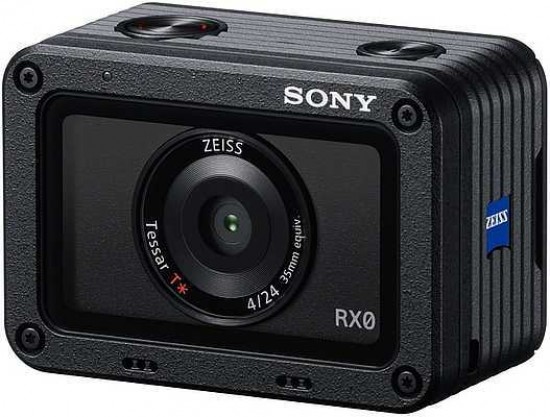 Conclusion
In one sense, the Sony RX0 is in its own category which makes it very difficult to judge. It's part action camera, part compact camera, part multi-camera rig/ B-Roll/ C-Roll/ behind the scenes camera.
After deliberation, our ratings and conclusions have to be based on the RX0 being more like an action camera than any other type of camera. Think of it like a Sony Cyber-Shot RX100, in the shell of an action camera with mic port.
The reality though is that the RX0 is a truly niche product and an expensive one at that, at £800. The GoPro Hero 6 is half the price. If you are not sure that's it's right for you, we recommend renting one first to get a feel for what it can (and cannot) do.
Against other action cameras there are pros and cons to the Sony RX0.
The larger sensor and sharp 24mm f/4 lens give superior image quality for still images. No other action camera comes close. This quality is complimented by some neat shooting modes, like the 16fps burst mode. Then there is the tough build quality with no need for housing, plus connectivity options including to an external mic.
Yet there are downsides. The 24mm focal length and minimum focus distance of 0.5m is very restricting for shooting in tight spaces - which could be a big reason to consider the RX0 in the first place.
The omission of image stabilisation may off-putting. You won't be able to walk around with the RX0 in hand and expect stable images, unless the camera is attached to a rig/ gimbal. Which is doubly a shame, given the RX0 works with an external microphone.
The LCD screen of the RX0 is found wanting too, being a small 1.5in display that is not touch sensitive and very hard to see in bright light.
So what do we think of the Sony RX0? It's a product that delights and confounds in equal measures. If it suits you're purpose, then we expect you'd struggle to find a better pocket camera. It's image quality is unmatched in a camera this shape, yet the overall package would benefit from some refining.
Ratings (out of 5)
Design
3.5
Features
4
Ease-of-use
3.5
Image quality
5
Value for money
3.5