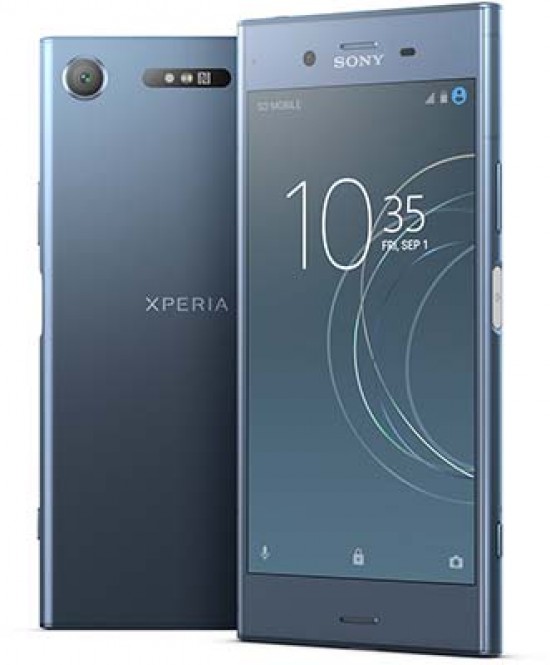 Conclusion
Overall, the camera on board the XZ1 is a little underwhelming considering its provenance. That said, it has some very useful settings which work very well - which give it an extra slice of appeal. 
While the camera performs well in good light, producing nicely saturated and well detailed images, in low light, it suffers from smudginess and loss of detail. Therefore, if you think you're likely to be taking a lot of low light shots, the XZ1 is perhaps not for you. 
However, if you mainly take photos during the daytime, and perhaps you take a lot of photos of pets and kids, then the other functions of the camera - particularly Predictive Capture and Autofocus Burst can come in very handy. 
Sony has clearly aimed this phone towards photographers - evidence of which can be seen in the fact that there's a specific camera shutter release button. There's also a manual mode which gives you control over key camera settings. The omission of raw format shooting in the native camera app seems a little odd for this reason, and a shame when you consider that low light photographs are lacking detail. 
The look of the phone itself is quite basic and unassuming. Some will love this, some will be less bothered. Lots of modern smartphones don't have a bezel, meaning the screen can take up the whole face of the phone - the XZ1 isn't one of those phones, so it can perhaps look a little old-fashioned as a result. 
On the other hand, some aspects of the XZ1's design are great for photographers - namely the dedicated camera button, and the fact that you can very quickly access the slot for a Micro SD card. 
You can buy the XZ1 for around £600 sim-free, or of course, there will be a variety of different contract options available. This makes the XZ1 great value when you compare it with other similarly specced models. 
On the whole, the XZ1 offers a good camera, with some intriguing functions for a phone. It's a little disappointing in low light, and while images are good when the light is bright, they're nothing to get overly excited about - a bit of a disappointment considering Sony is the manufacturer. Still, if you mainly shoot in good light - and like to photograph moving subjects - it's a good choice worthy of your consideration. 
Ratings (out of 5)
Design
4
Features
4.5
Ease-of-use
4.5
Image quality
3.5
Value for money
4.5