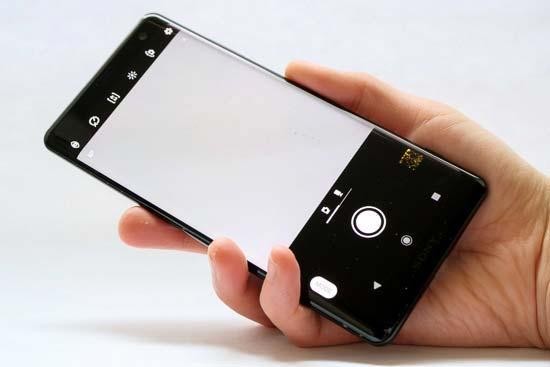 Conclusion
The amount of choice in the smartphone market at the very moment is very broad. There's something to suit a wide variety of budgets, with the Sony Xperia XZ3 slotting fairly squarely into the mid-range section of the market.
Despite Sony being a market-leader and producing very impressive standalone cameras, that doesn't seem to translate directly into a very impressive smartphone. While image quality is decent in good light, it's nothing special and drops off in low light. The quality of the shallow depth of field effect also leaves a lot to be desired.
Although it doesn't command such high prices as phones like the Huawei Mate 20 Pro or the Samsung S9, there are other phones in this price bracket that are much easier to recommend – such as the OnePlus 6T or the Google Pixel 3, for example. If perhaps you are particularly loyal to Sony you might be drawn towards the Xperia XZ3, though.
There are some positives about the XZ3. The app is quite well-featured, giving you plenty of scope to change settings as you see fit – it's disappointing not to see a raw shooting mode though, for those who want a little bit more control in post-production.
It's also quite a stylish design, and the ability to launch the camera by picking up the phone and holding it in a typical camera shooting position is a nice touch. Being able to expand the internal memory with a microSD card is also welcome for photographers who may take lots of pictures and video.
Overall the Sony Xperia XZ3 is a smartphone which can produce some good images, but it's not one that is likely to be at the top of most people's wishlists – aside from those who are particularly fond of the Sony brand. Although in the mid-range, it's still not a "cheap" option, and is more expensive than the Google Pixel 3, which is a much better option for single-lens phones, while if you're keen to stick to a budget, OnePlus is a great alternative choice.
Ratings (out of 5)
Design
3.5
Features
3.5
Ease-of-use
4
Image quality
3.5
Value for money
3