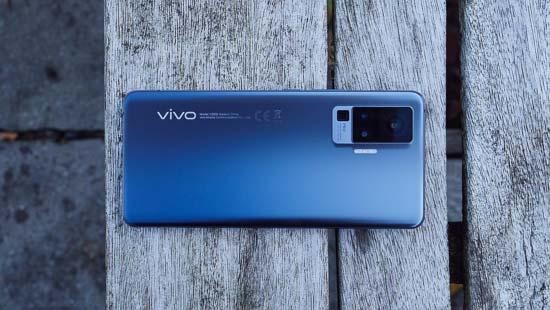 Conclusion
The Vivo X51 5G is the most versatile snapper that we've tested, and it's only £749. From its four genuine lenses to plethora of shooting modes, many of which are supported by the excellent gimbal, there are few circumstances that the Vivo X51 5G cannot handle.
Portraits with decent bokeh effect, an optical zoom up to 5x (rare at this price), an astro mode that can get sharp handheld shots, a 48MP high-res mode, the super-wide angle optic - this is the most accommodating smartphone camera we can think of so far.
The gimbal employed in the main camera is the star of the show. You'll get sharp and clean long exposure handheld shots at night, when other similar smartphone cameras are, comparatively, a mess.
We've even used the astro mode handheld, achieving sharp shots with a shutter speed time of 16 seconds. The Vivo X51 5G is redefining low light photography for smartphones.
Video shooting is comprehensive too; 4k up to 60fps, slow motion and time-lapse modes, plus that Super-anti-shake mode that pimps the gimbal to give you the kind of stabilisation you won't find in another smartphone.
The more you dig in the camera app the more you find.
The phone unit itself ain't half bad either. We rate the slim and sleek grey metal shell and curved 6.56-inch AMOLED display (though it's a real shame there's no IP rating).
You don't get a top drawer processor, but Snapdragon 765G works a treat. Some cheaper phones also offer better outright image processing quality in good light and for portrait blur, but none can touch the Vivo X51's overall camera prowess.
If image making is one of your primary concerns with a smartphone, the Vivo X51 5G comes with our highest recommendation.
Ratings (out of 5)
Design
4.5
Features
4.5
Ease-of-use
5
Image quality
4.5
Value for money
4