YI 4K+ Action Camera Review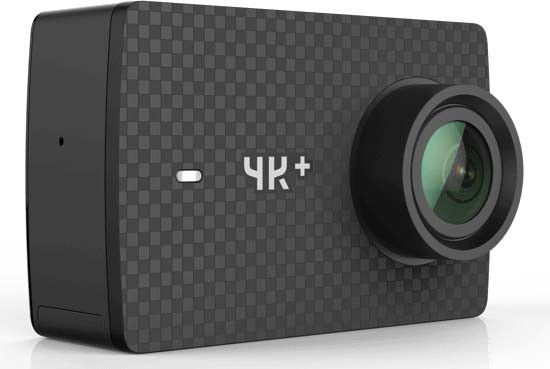 Conclusion
The action camera market has been somewhat cornered by GoPro, but it's important to remember that there are other strong alternatives currently on the market. 
If you're more of a casual action camera type of user, who is looking for something which is easy to use at a more affordable price than something like the GoPro Hero 5, then the YI 4K+ is an attractive proposition. It's also nice to have a very usable screen at this price point. 
Being able to shoot at 4K at 60fps sets it apart from several of its competitors and is a real bonus for anybody who wants that kind of functionality. Having a range of other resolutions and frame rates is also useful depending on what you need to do with the camera. 
Video quality is nice and smooth, with a good overall impression of detail. Image quality, when shooting still, is good enough - but it's unlikely anybody would be looking at this as a stills-only option. 
As for the downsides, the fact that the voice commands option don't seem to work all that well is a let down. Not being waterproof without the housing is also a disappointment for an action camera - especially considering that you can't change settings once it's in a waterproof housing. The lack of any mounts in the box is also a potential frustration to many types of users, too. 
At the moment, the YI 4K+ costs around £100 more than the original 4K. For your money you get questionable voice commands, 4K video at 60fps and a host of other reasonably minor upgrades, such as an USB-C port, rather than standard Mini-USB. In essence, if you're not bothered by being able to record at 60fps, it's probably not worth paying out the extra money. 
Overall, the YI 4K+ Action Camera proves itself to be a capable camera, but with some small issues continuing to take it out of the reach of excellence. Still, for the price, you get some excellent features - not least the 4K recording at 60fps. 
Ratings (out of 5)
Design
4
Features
4
Ease-of-use
4
Image quality
4
Value for money
4