Canon EOS 600D Review
March 22, 2011
|
Mark Goldstein
|
|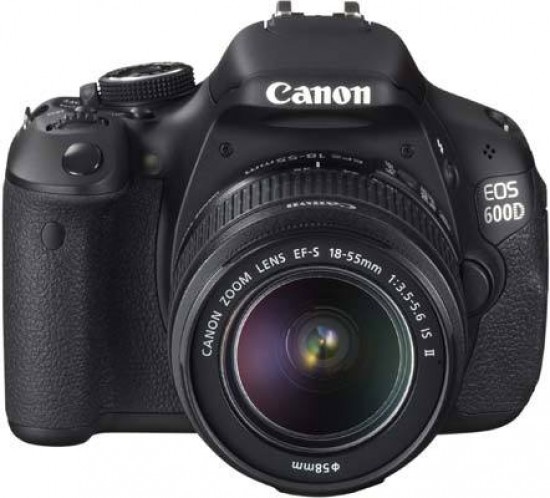 Conclusion
The Canon EOS 600D / Rebel T3i further blurs the lines between consumer and prosumer DSLR, offering the portability of the former with some of the advanced features of the latter. The vari-angle LCD is the most welcome addition, making perfect sense on a camera that will potentially be used by all the family for both stills and video alike. It may not be the most exciting new DSLR, but the EOS 600D / Rebel T3i does a lot of things for the money, and does most of them very well.

The addition of the vari-angle LCD screen, Scene Intelligent Auto mode, Basic+ and Creative Filters, and on-screen Feature Guide all serve to make the EOS 600D more appealing to owners of compacts who have outgrown their camera and want to step-up to something that gives better results without being too complicated. The small, light and friendly EOS 600D fits that bill very well, yet it also offers enough features for both the beginner to grow into and to tempt the more experienced user, most notably 18 megapixels, ISO range of 100-12,800, 63-zone metering sensor, full HD movie mode and built-in wireless flash control. This is a very competent DSLR that allows you to capture incredibly detailed photos without ever getting in the way or spoiling the fun of picture taking. Just make sure you understand that if you are mainly attracted to it by its headline-grabbing resolution, you will need to buy something better than the new 18-55mm kit lens to actually make the most out of all those pixels.

The situation is rather less clear if you already own its predecessor, the 550D / T2i. The vari-angle LCD, wireless flash and plethora of hand-holding modes are all very well, but we doubt that any or all of these would or should tempt 550D owners to upgrade - the 7D is a more natural choice. In terms of the competition, things have heated up since the 550D / T2i was launched, with Sony in particular putting the cat amongst the proverbial pigeons with the video-tastic A55, while Nikon's older D3100 looks a little less tempting now in terms of features but is cheaper, not to mention some of the better and crucially smaller compact system cameras. This mid-range area of the market has certainly become very competitive in the last 18 months.

Despite that, the Canon EOS 600D / Rebel T3i cleverly occupies a position that's mid-way between the 550D and the 7D without being subjected to a price increase on launch. It's the most capable yet friendly Rebel yet, and easily worthy of our Highly Recommended award.
Ratings (out of 5)
Design
4.5
Features
4.5
Ease-of-use
4.5
Image quality
4.5
Value for money
4