Casio EX-H5 Review
November 26, 2010
|
Mark Goldstein
|
|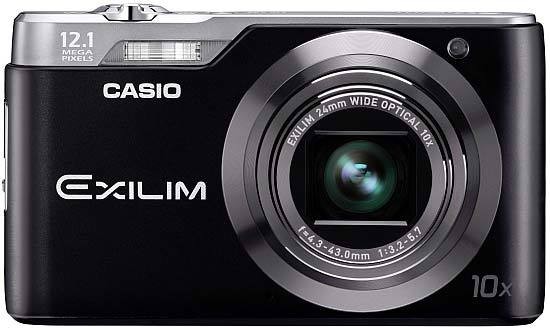 Conclusion
The Casio EX-H5 travel zoom camera offers merely average image quality and a rather no-frills feature list, but the simple design and most importantly an enticing price tag make it hard not to recommend to the family users that it's clearly targeted at.

Offering a 10x zoom lens with a versatile focal range of 24-240mm in such a relatively small and compact camera is a real boon to your creativity, and outweighs the slight negative of slightly wider and heavier physical dimensions. Just a couple of years ago you would have to buy an enthusiast-targeted bridge model to get anything like the lens reach offered here - now a mere £150 / $199 buys a simple to operate pocket point and shoot that offers similar range.

It does seem shortsighted however that the optical zoom isn't accessible when filming video - especially considering it's one of the camera's main selling points - but then the mechanical buzz of the lens' operation would undoubtedly be picked up if it was. The EX-H5's lens is much noisier in operation than on competing models, such as Canon's PowerShot SX210 IS, and is one of the few black marks against Casio's big zoom Exilim, the other being the lack of an HDMI output for painless connection to a HDTV set..

The other major negative is the rather disappointing still image quality, with noise and smearing of fine details rearing its ugly head at the relatively slow ISO speed of 200, so-so macro and night modes, and rather too much evidence of chromatic aberrations in high-contrast lighting. It's fair to say that if image quality is of paramount importance for you, then the Casio EX-H5 isn't a great fit.

That doesn't mean that you should write this camera off entirely though. If you shoot most of your photos in good light, then the combination of that broad focal range, high resolution, 720p movies and a decent battery life help to ensure that the Casio EX-H5 should be on the list of anyone looking for an able travel companion that can return decent enough results with the minimum of fuss and prior knowledge. And that amazing price-tag can only help convince you...
Ratings (out of 5)
Design
3.5
Features
3.5
Ease-of-use
4
Image quality
3
Value for money
4.5