Fujifilm FinePix F660EXR Review
June 25, 2012
|
Matt Grayson
|
|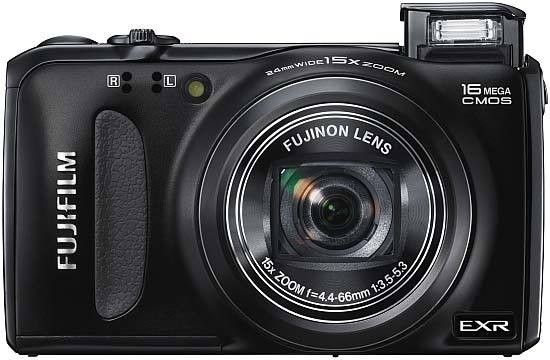 Conclusion
We found it extremely easy to take pictures with the Fujifilm FinePix F660EXR. By that, we don't mean the functionality, but actually finding shots seemed to come more easily. The versatility of the 15x zoom lens coupled with the many features and manual control meant that we were never stuck for something to do. It's a very capable camera, it's just the little things that mark it down such as the wheel that infuriatingly moves every time the camera is put away, the dubious build quality on the doors that could so easily have been avoided, and the many, many menus available.

We love the image quality of the Fujifilm FinePix F660EXR, it just seems a little flat in the colour department. A gentle boost to the saturation will solve it but by default it makes even a sunny day look more subdued than it is. There's no fault in the precision of the focusing system though. We got sharp image after sharp image. It did struggle in very low light with no subjects near for the AF emitter but it's to be expected and we had the same issue with other cameras in the same scenario.

One area we are pleased with is the reaction times of the Fujifilm FinePix F660EXR. Switching it on, it's almost aggressive. It does nothing then literally bursts into life so much so that you can feel a slight pop as the lens extends. Switch on time is admirable and shutter lag is brilliant. If you have kids and you need a camera that can be ready fast, then this is one to consider. Just make sure you press the power button firmly or it won't respond.

For the price, you get a lot of camera. There's tons of features and loads of tech packed into the F660EXR. As we mentioned earlier, it's useful for people with kids that are running around doing funny stuff, and useful for anyone wanting to do a bit of sports photography thanks to the versatile zoom and modes that will get the best possible quality. If you fit into these categories then you need to closer look at the Fujifilm FinePix F660EXR.
Ratings (out of 5)
Design
4.5
Features
4.5
Ease-of-use
3.5
Image quality
4
Value for money
4.5