Nikon Coolpix S5100 Review
November 3, 2010
|
Gavin Stoker
|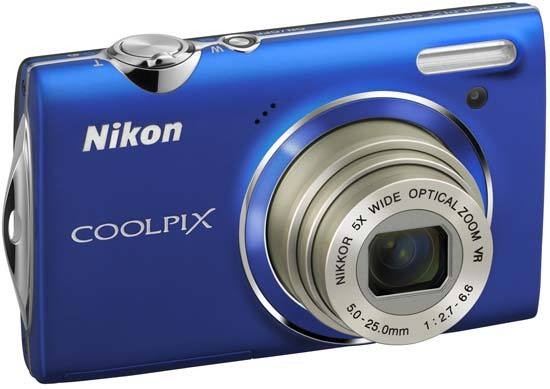 Conclusion
While its feature set may be no more impressive on paper than slightly cheaper rivals, the Nikon Coolpix S5100 is one of the best compact snappers in its broad price range for image sharpness and quality, so worth paying a modest extra for in our opinion. The wide-angle 28mm equivalent lens is also a useful tool, in extending framing possibilities for landscapes in particular.

Build quality further suggests that here is a camera that will last the course and brush off the odd accidental fumble, whilst its dinky pocket size means that you'll find yourself readily slipping it into a trouser or coat pocket when you head out the door, whether your intention is to take photographs or not. If, like us, you find yourself thinking 'that would make an interesting photograph' when you haven't got your more 'serious' camera with you, the S5100 comes into its own.

Since women and girls will love this camera's size, shape and usability, our only question is why didn't Nikon UK also opt to go with the pink body option? Since this is available in other territories, a quick internet search should track one down.

The Nikon Coolpix S5100 comes across as worth the money, if that is you only have a modest amount to spend in the first place and are happy with an inevitably limited feature set in return.
Ratings (out of 5)
Design
4
Features
3
Ease-of-use
4
Image quality
4
Value for money
4