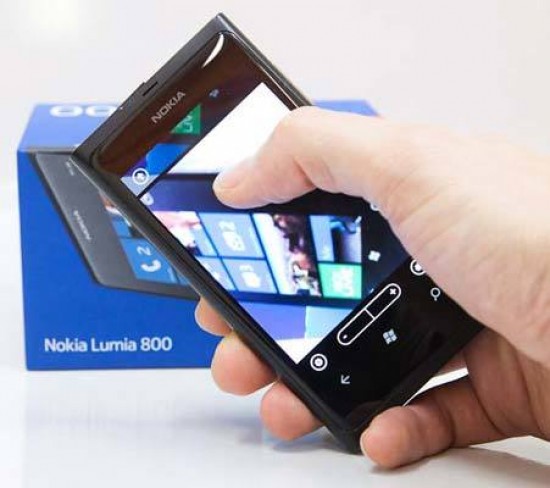 Sample Photos
This is a selection of sample JPEG images from the Nokia Lumia 800, which were all taken using the 8 megapixel 4:3 ratio setting.
The Nokia Lumia 800 takes photos that wouldn't disgrace an entry-level compact - they're generally well-exposed with neutral rather than overly vibrant colours, and sharpness is acceptable except in the extreme corners. The combination of the fast lens and ISO range means that it's possible to hand-hold the Lumia 800 is less than perfect lighting conditions and still get a sharp, well-exposed picture without having to resort to the built-in flash.
Looking at the four ISO samples, ISO 100 is pretty clean with just a hint of noise, becoming more obvious at ISO 200, particularly in the shadow areas, but most regular users probably won't notice it. By ISO 400 there's lots of chroma noise in the shadows, and the fastest setting of ISO 800 is even worse. Commendably the Nokia Lumia 800 doesn't smear fine detail too much even at the faster ISOs, preferring to maintain detail at the expense of more obvious noise.
The biggest problem with the Nokia Lumia 800 is not the image quality per se, but the shutter lag. Focusing speed is fine at around 0.25 seconds, but there's a delay of over half a second between fully pressing the shutter button and the image being recorded. This results in some missed opportunities and makes the Lumia 800 poorly suited to fast-moving subjects.
Sample Movie
This is a sample movie at the highest quality setting of 1280x720 at 30 frames per second. Please note that this 15 second movie is 25.9Mb in size.
Your Comments