Pentax Optio RZ10 Review
November 5, 2010
|
Mark Goldstein
|
|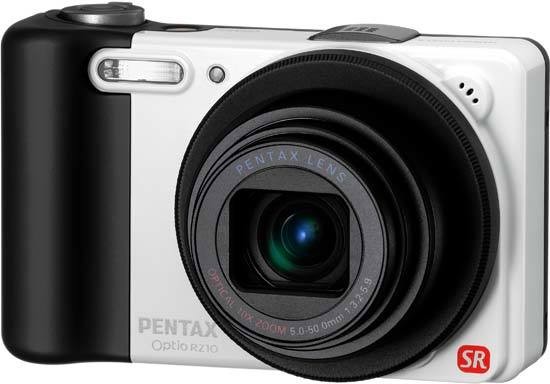 Conclusion
The Optio RZ10 offers the same value for money as other recent Pentax compacts, combining the main attraction of a 10x zoom lens with a small and easy-to-use design. Sadly the below-par image quality and no-frills approach make the RZ10 hard to recommend.

The RZ10 is an inexpensive travel-zoom camera that fits inside a trouser pocket yet is versatile enough to cover everything from landscapes to up close and personal candids. As a cheaper alternative to mostly more full-featured rivals, it makes perfect sense for the point-and-shoot user who doesn't need the added complications. While it won't turn heads either with its looks or specification, the RZ10 is nothing if not refreshingly pared back to the essentials.

Unfortunately the RZ10's image quality is something of a let-down, particularly when shooting in anything less than perfect lighting conditions. The relatively slow ISO speed of 200 suffers from visible noise, smearing of fine detail and loss of colour saturation, with all three problems getting progressively worse as you work your way up the range to the true top speed of ISO 1600. If image quality is higher on your shopping list than features or price, then look away now.

Which leaves cost as the Pentax Optio RZ10's saving grace. A street price of around £170 / $200 is remarkably good value for a straightforward, well-proven travel-zoom camera that delivers most of what most people will actually need. It's just a shame about the pictures that it produces...
Ratings (out of 5)
Design
4
Features
3.5
Ease-of-use
4
Image quality
3
Value for money
4.5