Samsung ST200F Review
August 28, 2012
|
Matt Grayson
|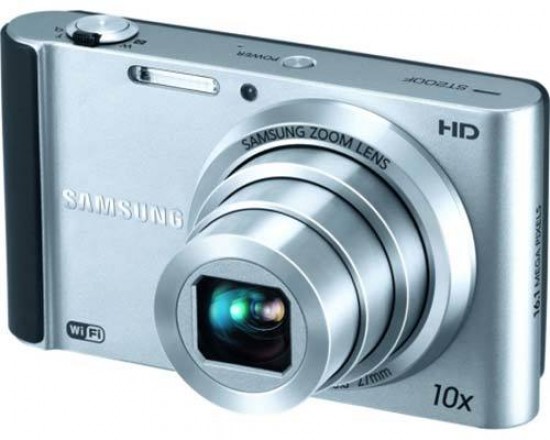 Conclusion
Shooting with the Samsung ST200F is a pleasure. It's easy to use, has a decent specification and is full of interesting features. We like the updated menu system such as the good quality icons for the white-balance system.

The technology packed inside is great. We love the WiFi optionality on a camera at this price point. Before reviewing the Samsung ST200F we'd been looking at cinemagraphs. The motion photo allows you to create your own – albeit at 300,000 pixels. As we mentioned before, does it need to be bigger? This isn't a picture you can print out. You're not in Hogwarts now.

The feel of the Samsung ST200F is good, it's nice to hold and the buttons fall at the fingertips comfortably. Being in a rush all the time, we found that the buttons aren't as responsive as we'd like and had to wait a while for it to work for us. The flash is also notoriously long to recycle and you can be sat waiting with your finger on the button for a long time while the flash icons shrieks at you by flashing red and white.

Overall image quality is good, though. In everyday shooting, we're pleased with the results. Noise is a problem. However, noise is a problem for every camera with a small sensor and high resolution. The problem that the ST200F has is that the noise reduction technology isn't as good as other manufacturers. Because of that, the pictures are a bit of a let down compared to the rest of the camera.

The Samsung ST200F is a camera that will cope with pretty much anything you need to take pictures of in day to day life. It's not the best looking camera around but for the price, it must be the most fully loaded. The features will give you hours of fun messing around while the actual image quality is good enough to record your favourite moments. If you're on a budget but want a camera with some new features then take a look at the Samsung ST200F.
Ratings (out of 5)
Design
3.5
Features
5
Ease-of-use
4.5
Image quality
3.5
Value for money
4.5