Sony NEX-3 Review
September 10, 2010
|
Mark Goldstein
|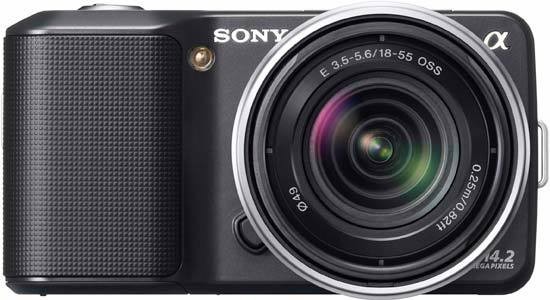 Conclusion
The Sony NEX-3 is so similar to its big brother, the NEX-5, that you'd be hard-pressed to tell them apart side-by-side. Indeed, there are so few differences that we're not sure why Sony went to the trouble of releasing both models. That said, if you don't need the full HD movies or better build-quality of the NEX-5, then the NEX-3 is a significantly cheaper option that otherwise delivers exactly the same features, image quality and performance.

Lacking the charm of the Olympus Pen series, the usability of the Panasonic G range and Samsung NX10, or the quirkiness and lateral thinking behind the Ricoh GXR, Sony is majoring on its all-conquering brand name and ready-made mass-market audience/appeal to make the NEX-3 a practical if not quite loveable option.

While the debutant interchangeable lens camera may not be (yet) the game changer that its manufacturer hopes it will be, there is still much here to admire. You have to give Sony the fact that, even if at times you feel the flair is lacking, overall it's a competent performer nonetheless.

We weren't blown away by the NEX-3's image quality - coming as it does after some very capable contenders who got there first - but there's a reasonable degree of consistency and the ability to tweak shots to a limited degree in-camera if you desire; otherwise RAW shooting is the way to go.

As with the NEX-5, there are major improvements to be made to usability and intuitiveness, especially for more experienced photographers who will be dismayed by all the button pressing that's required. For more novice users on a budget, though, the Sony NEX-3 makes a logical step-up model from smaller-sensored compacts, and is our pick of the two new NEX cameras.
Ratings (out of 5)
Design
4
Features
3.5
Ease-of-use
3.5
Image quality
4.5
Value for money
4.5