An Interview with Sports Photographer Delly Carr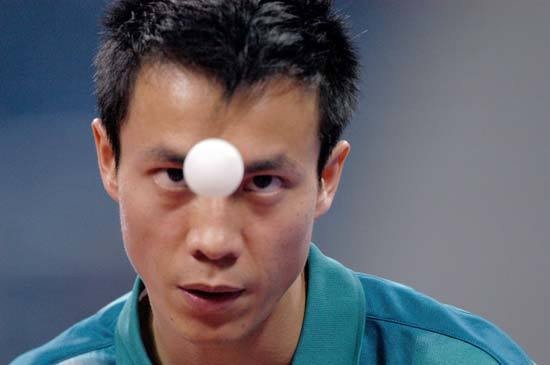 Q. What's your favourite ever image, and why?
The fencing picture from Sydney Olympic Games will always be special to me. It won an award for the Best Sports Action Photo of the Sydney 2000 Olympic Games. You could compare it to like winning the Academy Award of Sports Photography.
I'm afraid to say that not a lot of thought and time went into getting that image. I was on my way to catch the bus home after a long day shooting at the Sydney Olympic Games. As I walked past a sports hall I could hear a lot of cheering. I poked my head in and saw that they were staging a Gold Medal Team Fencing Final between China and France.
It was down to the last stages of the contest. I walked in, took my seat, unpacked my camera, and loaded it with my only roll of film. By then, it was down to the last point. Both China and France were at 41 hits, the next point for either would win the Gold Medal. They both suddenly lunged at each other and with milliseconds both scored a hit on each other. They both thought they had won the Gold Medal.
This image was the very first frame I took of the match. I had never photographed fencing before that either so that's what makes this image so special. I finished the roll of 36 photographing the French team celebrating, packed my bags and left. I had only spent a maximum 5-10minutes shooting fencing. But I walked away knowing that I had some very special images on that one roll of film. I spent many evenings attending and photographing quite a few fencing finals four years later at the Athens Olympics, and just recently in Beijing. I tried in vain to get another award winning image, but that same magic never happened again.
I am still introduced to people by people as 'the guy who won the best action picture of the Sydney 2000 Olympic Games'.
Q. What has been your most interesting or dangerous assignment?
Thankfully as a sports photographer danger is never seen written into my assignment description.
Unintentionally however I could get closer to the action than I should and the consequences could have been quite ugly. So many times I have felt the swoosh of air from a bicycle or car that got too close, or had to make to make a reflex move to avoid being struck by a quick moving ball or sporting apparatus.
I remember the one time I was caught in the middle of the road as a peloton of 70 pro riders bore down on me. I stood still waiting for the impact, but they were professional enough to part open the pack and they cycled past and around me - like Moses parting the seas. And then there was the time a wayward out-of-control skateboard at the XGames flew directly at my head, crashing into the camera, smashing the flash and making a massive dent in the camera body. The camera saved me from serious concussion, black eyes, a broken nose and/or a few missing front teeth.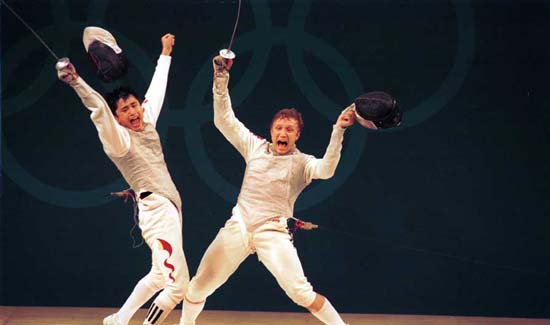 Q. Has the recent recession impacted on your business, and how have you dealt with it?
Whilst my total income and revenue has stayed roughly around the same, I have definitely felt a downturn in the volume of work. Thankfully I have offset this by getting more work out of my existing (and financially stable) clients.
I have seen some of my clients take cheaper options by using a relative to take the images, using stock images from the shoot we did the year before instead of updating their image library, taking images themselves, commissioning me for a 1/2 day instead of a full day but cramming more work, and now avoiding photography for their peripheral events such as Season Launches, Fan Days or Awards Nights.
Sport is still a stable commodity in this world, so I had to rethink and begun giving my long-term stable clients some extra love and care once again. I have also surprisingly increased my marketing activity, using a push similar to 'when you need to use a sports photographer use one of my experience and get it right the first time' . But I haven't dared to raise any prices at all.
Q. What is the one piece of advice that you would give to other budding photographers?
I'll cheat and pass on two I would swear by:
(a) learn by your mistakes. If you image doesn't look good, understand why. And if your image does look good, understand why it does
(b) be professional in all aspects of your appearance, your work, your business skills, and your ethics. People will only do business with you if they like and trust you.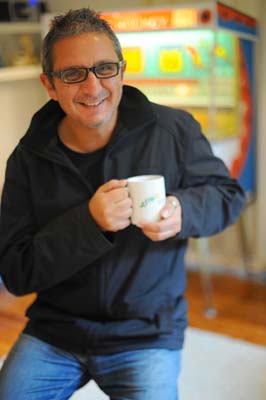 Q. Finally, how do you think photography will change in the future, if at all?
I'm an old school photographer, so it took me a long while to accept digital as the replacement for film. I now know that I am there, and digital is the present and future - and rightly so. It has it place in this world and it has so many advantages in its workflow and processes over the way we used to work with film. It now feels like photography is taking a new direction and starting to move into a new multimedia world.
Digital is evolving daily and the use of images moves in parallel. But in the whole scheme of things, and most importantly, photography in its own essence will not change.
My world is about moments, quick fleeting moments that are otherwise missed but brought into existence by the physical photograph. And the moments are many, the moments are quick, and the moments all exist with different chemistry to each other. The chemistry is determined by the vision and portrayal that the photographer judges as being part of its outer skin. The sports photographer puts a little of his own self into his grand vision, and ultimately the exhibition of that captured moment. And as soon as there is a spectator for the photograph, the photograph and moment exists.
Your Comments