An Interview with Wildlife Photographer Joel Sartore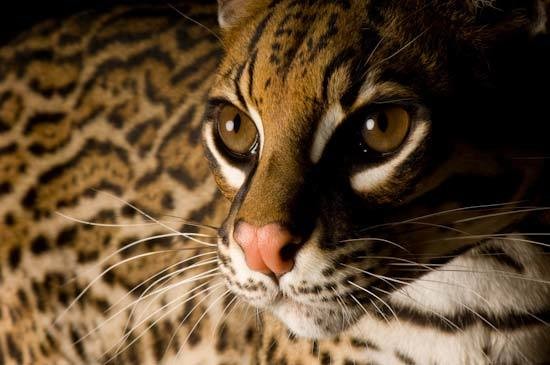 3. How did you make the break-through to becoming a full-time pro photographer?
This is the one question I'm asked more than any other. "By being very persistent," I reply. And while that's only the short answer, it's definitely true. I first worked for a newspaper in Wichita, Kansas for six years, first as a photographer, then as their director of photography. About halfway through my time, I met James Stanfield, one of the legends of photography at National Geographic. He graciously looked at my work and gave me a recommendation to send my portfolio to the Society's headquarters in Washington, D.C. For the next two years, I sent in clips of my best work from the newspaper, usually in three-month intervals. That eventually led to a one-day assignment, followed a few months later by a nine-day assignment, and so on.
In other words, being very type-A, obsessive-compulsive helped me a great deal in getting the Geographic to notice me. But, be careful if you're thinking about going down this road. There is a fine line between eager and enthusiastic and just being a pain. If you come across as the latter, your chances of getting anywhere in life are diminished. I have to work to calm myself down after I get back from an assignment, or I would drive my family crazy.
Early on in my career, I didn't photograph much wildlife .I was fighting focus and exposure until well into my newspaper days, mostly just worried about getting good enough photos to make the front page. It never occurred to me that nature photos could do that too. I've always been interested in nature, though. I loved going to zoos as a kid, and marveled at all the exotic things in them. Still do.
A big part of my interest in the environment comes from going fishing and hunting with my father nearly every weekend. He taught me about the need for habitat from day one. We were in the midst of a giant industrial agricultural zone, and so many acres were being lost to development each year that we could literally see the game failing. Lose the habitat and you lose the wildlife, it's as simple as that.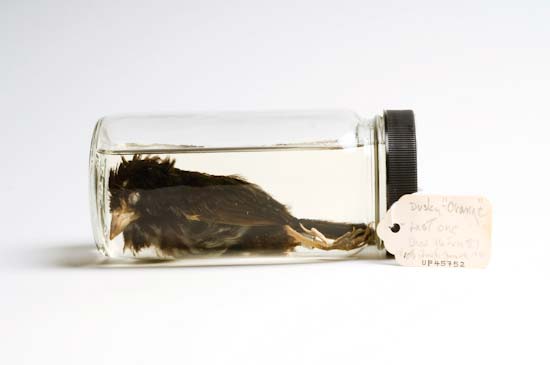 4. What kind of equipment do you use now, and what did you start with?
Started with a Nikon FM-2. My current gear list is:
Nikon D3 Camera bodies
Nikon D700 Camera bodies
Nikon 12-24 f/4 zoom lens
Nikon 24-70 mm f/2.8 AF-S zoom lens
Nikon 70-200 mm f/2.8 AF-S VR zoom lens
Nikon 200-400 mm f/2.8 AF-S VR zoom lens
Nikon 600 mm f/4 AF-S lens
Nikon 105mm f/2.8 AF-S VR lens (for macro work)
1.4x teleconverter
2x teleconverter
Nikon SB-800 flash
Minolta Autometer VF Light Meter
Gitzo tripod
Kirk BH3 ball head
Wimberly head (for large lenses)
Really Right Stuff mounting plates
Gold/silver reflector
Amber gel
Lowepro CompuTrekker Plus AW rolling backpack
Lowepro Orion AW Beltpacks
With digital comes computers:
Compact Flash Cards (4 or 8 GB, various brands)
CF Card holder
Laptop computer (currently a MacBook Pro)
External hard drives for backup and shipping images (Joel carries at least three with him on shoots)
Photo Mechanic (a program to facilitate editing images)
SanDisk Firewire 800 CF card reader
Wolverine MVP 9000 (100 GB) Multimedia viewer/card reader -- just in case the laptop crashes
I still have a couple of film bodies around, too:
Nikon F5 camera body
Nikon N90 camera body
Specialized gear includes:
Pocket Wizard remote triggers
Trailmaster trigger beam system
Underwater housings
Underwater flashes
In studio setups, I use the following equipment:
Dynalite studio lighting kit (two 2040 heads and a power pack)
Chimera and Photoflex softboxes
A variety of background materials, stands, clamps, and other accessories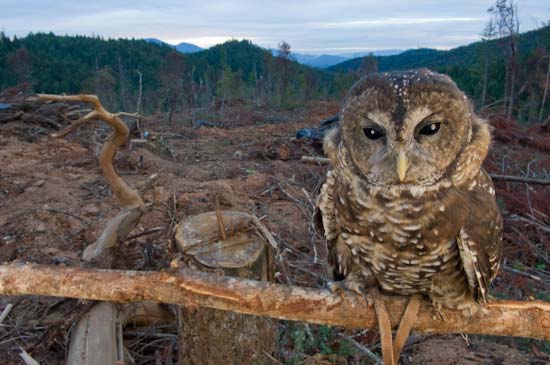 5. What has been the single most important technological improvement for your photography, and why?
Think the advent of the high iso, low noise cameras from Nikon have been huge.Now we can shoot in virtually any light. If you can see it, you can shoot it.That's a tremendous improvement and allows us to work in much more subtle light.
6. What's your favourite ever image, and why?
You know it's weird, but I don't have a favorite. A few photos, like the one of red wolves on the cover of Rare, or the ocelot inside the book, work okay because they're among the best from a multi-year project,but I don't even have any my work up in my house. I always see the flaws in what I shoot, thinking that I could have done better. I'm hopeful though that someday I'll get it right. Then, maybe I'll have a favorite.
Your Comments