Cloning and Healing with the Wacom Graphics Tablet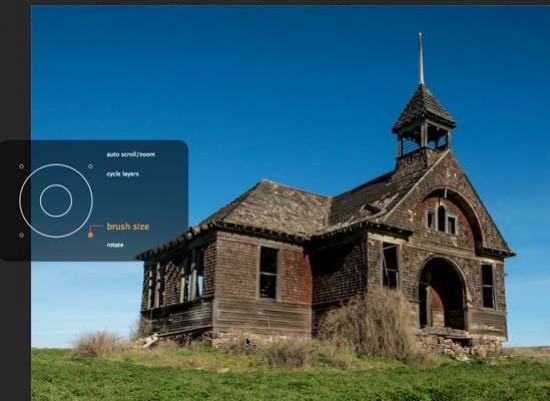 In the second instalment of our "How To Use a Graphics Tablet for Photography" series, we take a look at cloning and healing.
When it comes to editing digital photos, cloning and healing are two of the most commonly performed tasks.
Whether it's a simple edit to remove dust spots, or something more complex like editing out an unwanted element (or person), many images need some level of cloning or healing.
Using a Wacom graphics tablet makes this task much easier to perform.
This is thanks to both the increased precision you have with a stylus when compared to a mouse or trackpad, and the ability to use varying pressure to control how wide a brush stroke is.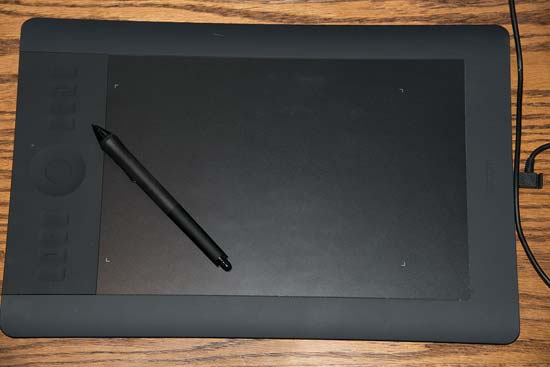 I'm using Photoshop CS6 for these demos, but any application that supports cloning or healing, and most do, will work in a similar fashion. At its most basic, the stylus will simply replace the mouse or trackpad as the input device. Many applications also support pressure sensitivity, giving you the most control over edits.
Before you begin editing images, take a moment to verify that your control panel (Windows) or system preferences (Mac) settings are optimized (Figure 1a & b). The ExpressKeys can be customized to match the controls in your applications, and if you're using multiple applications with the tablet, you can setup ExpressKeys for individual applications.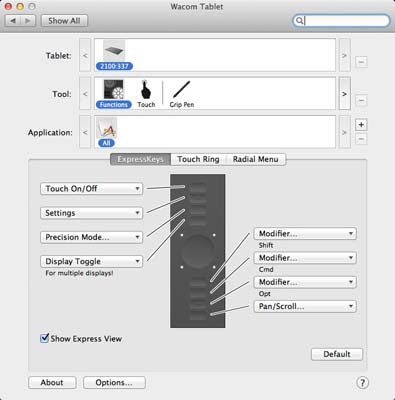 Figure 1a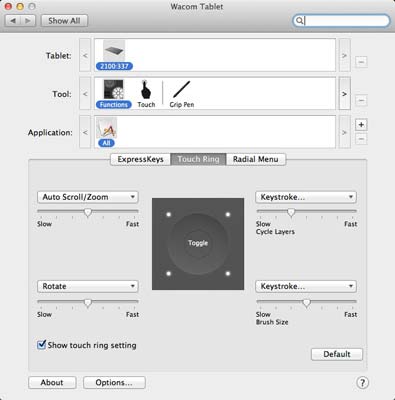 Figure 1b
If you forget what a ExpressKey does, place your finger over a key and pause. You'll see a onscreen display showing what the current settings are (Figure 2).
Figure 2
Your Comments