How to Create the Zoom Blur Effect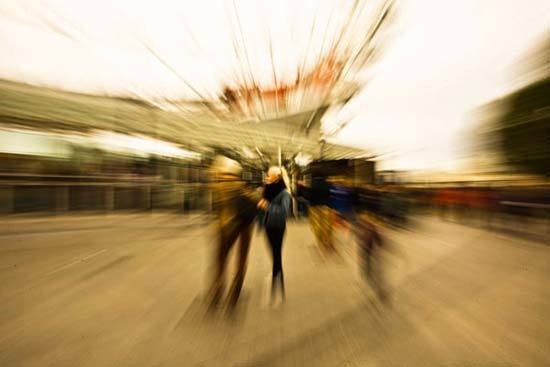 4. Shutter priority mode
These photos that I took were in the middle of an over cast day, because there was quite a lot of light I had to do a few things to the camera first before I could take these style of photos.
Once I have put the ISO low to make the sensor less sensitive to light I then select the Shutter priority mode on my camera.
Now the beauty of shutter priority is that the shutter speed is the only other setting you need to worry about, as a rule of thumb I always put my camera at 1 second shutter speed then take a few test shots to see the effects. I then speed up or slow down to get the effects that I want. 
5. Let's go full manual
Some times it just pays to go full manual so lets get the basics setting set first.  Like shutter priority mode we want the ISO down low to 100 as a base point.  We will then put the shutter speed to 1 second as starting point as mentioned above and then position the aperture setting to the correct setting so the photo is correctly exposed which will probably be around the F20-F30 range if this is during an overcast day. Now we adjust the shutter speed until we get the blurred zoom effect that we like and tweak the aperture so we get perfect exposure.  A top tip is to always check your cameras light meter for the correct exposure.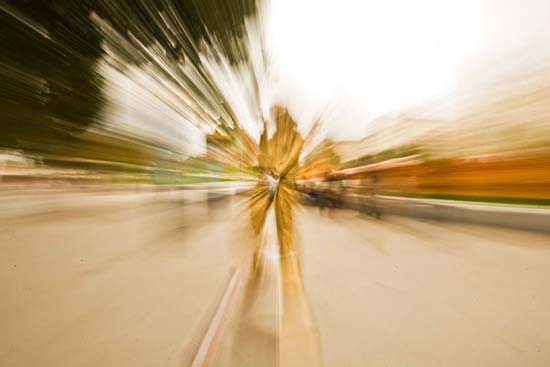 6. Practice makes perfect
Like the old saying goes practice makes perfect and this is no exception to the rule.  By the time you take great photos with this blurred zoom effect your knowledge of how to set up and use your camera will help you greatly.  Remember that these guidelines and are just a approximate settings as there is a lot of trial and error to get these photos.
I have enclosed a cheat sheet that you can print and take with you while you are out taking these photos as a guide to help you achieve these photos. Please remember that this is a guide only and the settings will change depending on light levels, the camera and type of lens you are using.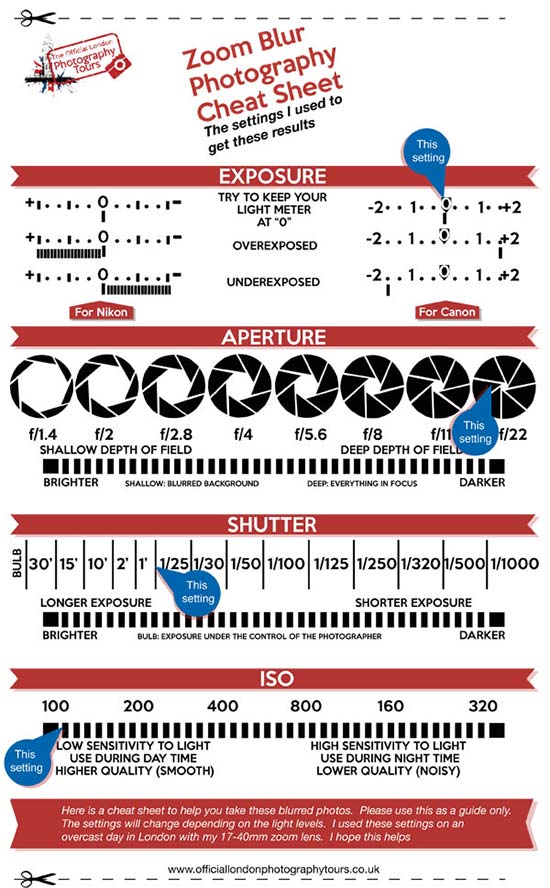 Biography
Founder of the Official London Photography Tours with a love of everything to do with photography. On our London photography tours we use London as our playground and are proud to offer the best London photo walks in the capital.
Your Comments