How to Take Black and White Landscape Photos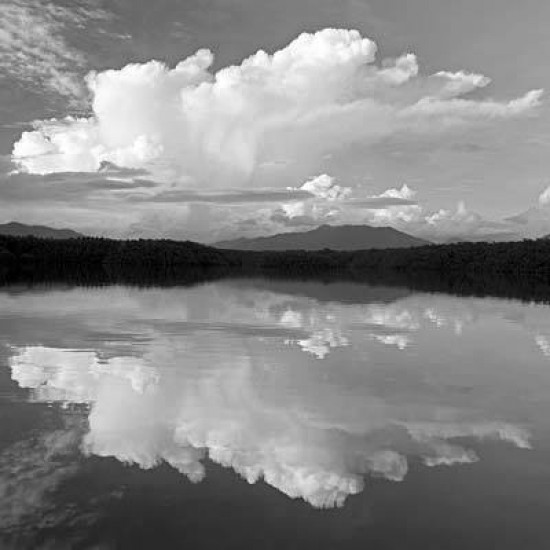 Often when we see a landscape with a fine sky where the blues have been absorbed by the extreme red filter, have a look at the green landscape beneath (if it was green) as here the red filter will have absorbed the reflected green light in the same way as it absorbed the blue. Great sky indeed but a potentially muddy land!
The orange filter is a good compromise as it will not have such extreme effect on the green foliage. The yellow, even more green friendly.
If you were to have a graduated filter with one third orange. and the other two thirds clear or better still green (I have a rather gaudy looking one) then your landscapes made with film would enjoy an exceptional tonal range if of course there was a range there to start with.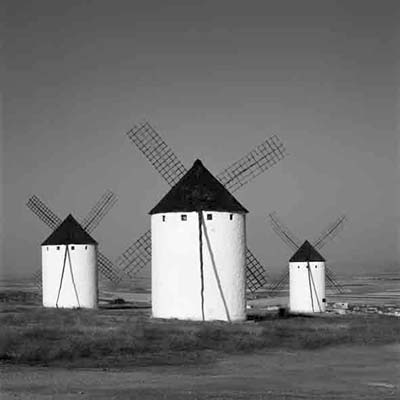 I suggest that with film getting filtration right in camera is the ideal and with digital colour use 'black and white' in the image adjustment menu which will work well enough when dealing with a raw image. There are numerous ways of converting colour into monochrome but if it was the intention to make a monochrome image in the first place then hopefully, the conversion will result in parity between your previsualisation and the finished print.
If you have an old film camera knocking about (which I hope you may) then how about buying a roll or two of slow-ish black and white film and making some negatives using some of the filters we have discussed here.
In 1972, I recall an exhibition entitled 'From today painting is dead' (http://www.answers.com/topic/from-today-painting-is-dead) a remarkable and memorable exhibition of photography at the V&A museum in London. Whilst being a great advocator of digital capture, I would argue that the use of film (both in colour and black and white) is far from dead and anyone wishing to set off on a voyage down the black and white route, might consider those rolls of monochrome film.
Perhaps then a good scan of the negative and a subsequent print will provide a reminder of how enjoyable it is to interpret the world around us in black and white………..but it is just as lovely in colour too!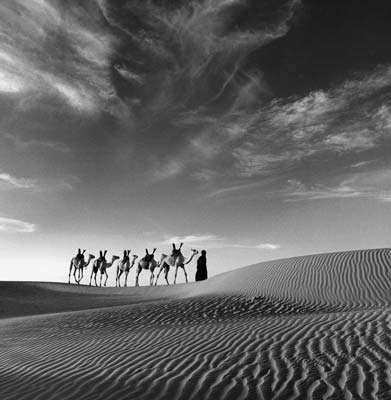 Biography
Charlie Waite was born in 1949 and worked in British Theatre and Television for the first ten years of his professional life. Throughout this period he became fascinated by theatrical lighting and design. Gradually the landscape and the way it can be revealed to us through light and shade stole him away from the acting profession.
Over the last twenty five years, he has lectured throughout the UK Europe and the US. He has held numerous one man exhibitions in London, including two shows in London's National Theatre and three at the OXO gallery and held further solo shows in Tokyo, New York, Carmel and in Australia, Sydney, Melbourne and Brisbane.  He has published 27 books on the UK, France, Italy, Spain and Germany; all exclusively of his photography.
Charlie Waite is now firmly established as one of the most celebrated international landscape photographers. Aside from his own photography, he also enjoys introducing photography to others. Through his company, Light and Land the leading photographic tour company in Europe, Charlie Waite and his specialist photographic leaders, all at the very top in their field, run worldwide workshops and tours dedicated to bettering photography.
All images in this article © Charlie Waite
Your Comments